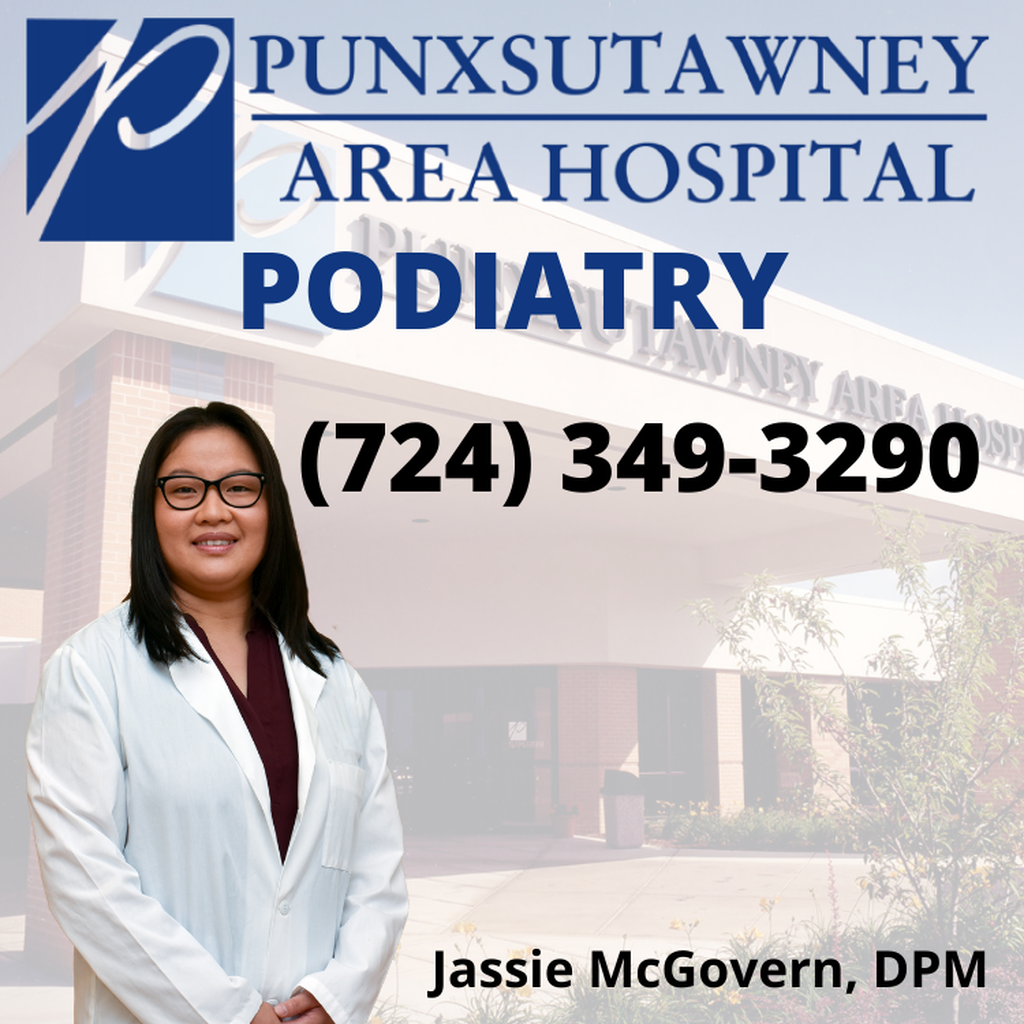 Our team is dedicated to helping you heal, hurt less and move more.
We treat a wide range of foot and ankle problems, including:
Injuries, such as sprains, strains and fractures. If you've been injured, give us a call. We'll try to get you in for an appointment the same day. We have x-ray services at our clinics to help with diagnosing injuries.

Chronic conditions, such as diabetic foot ulcers and other chronic wounds, bunions, plantar fasciitis, ingrown toenails, tendonitis, toenail fungus, ligament problems, growth plate injuries in children and teens, and deformities. We also perform diabetic foot exams, including nail care.
Appointments Available in Punxsutawney Monday's between 8 a.m. - 4:30 p.m. at COSM, 720 West Mahoning Street, Punxsutawney, PA 15767. For more information call the office at :724-349-3290.