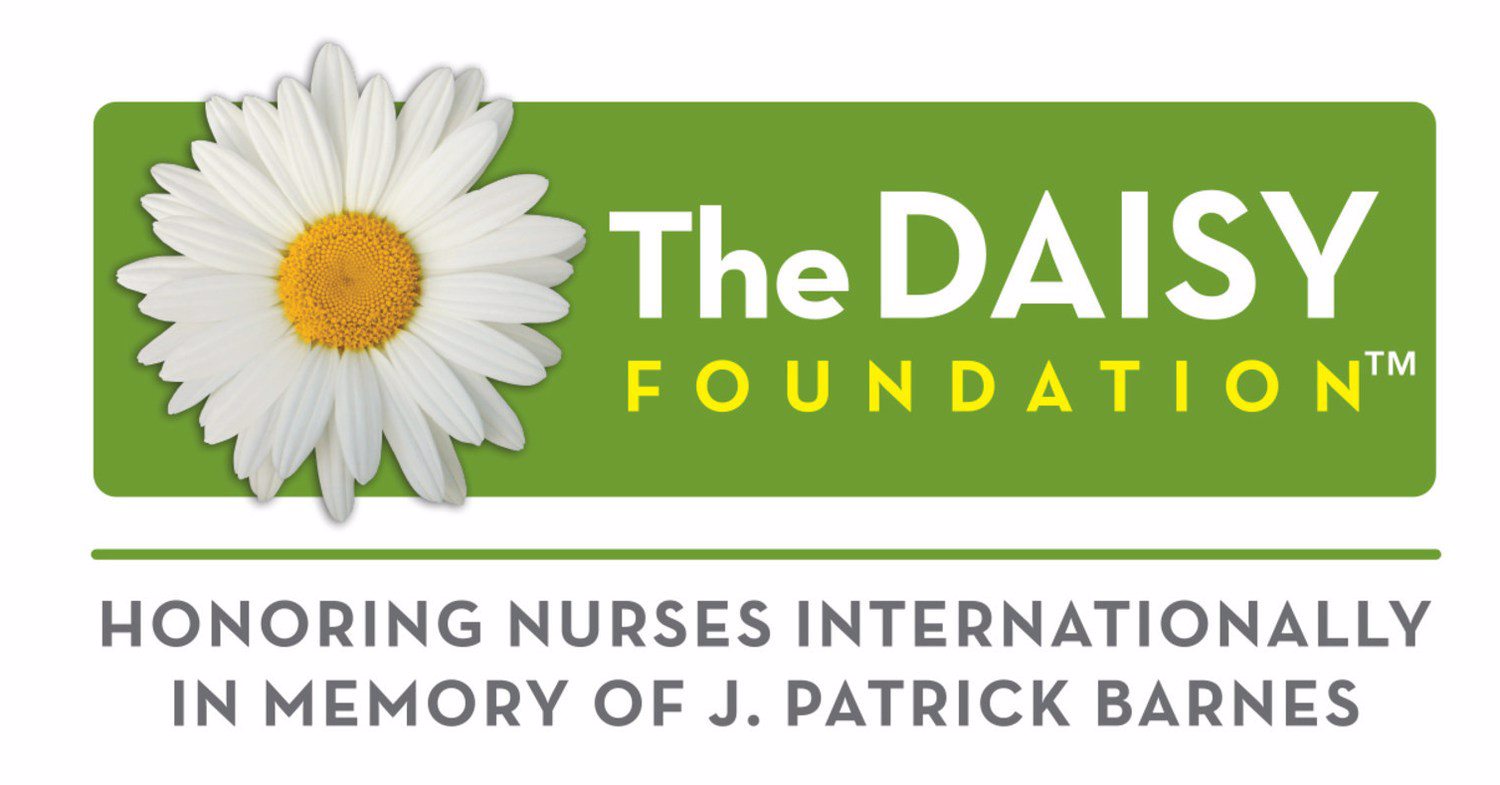 What is the DAISY Foundation?
An acronym for Diseases Attacking the Immune System, The DAISY Foundation was formed in November 1999, by the family of J. Patrick Barnes who died at age 33 of complications of Idiopathic Thrombocytopenic Purpura (ITP). The nursing care Patrick received when hospitalized profoundly touched his family.
Today, DAISY proudly honors Nurses wherever they practice, in whatever role they serve, and throughout their careers- from nursing student through lifetime achievement.
Given the growing importance of teamwork in delivering high quality healthcare, The DAISY Team Award plays a vital role as DAISY partner organizations embed the program in their cultures.
Similarly, recognition for nurse leaders who create the environment where compassionate care thrives pays tribute to the leaders who are eager to provide recognition for their teams but don't get nearly enough recognition themselves.

The DAISY Award for Nursing Faculty is helping to lift those nurses who educate and nurture future nurses and those advancing their expertise.
DAISY organizations now honor their nurses who advance health equity with their work in the community.

Mission Statement
The DAISY Foundation expresses gratitude to Nurses with programs that recognize them for the extraordinary compassionate, skillful care they provide patients and families. By honoring compassionate nurses, DAISY reinforces the importance of compassion in healthcare.

Vision
Every organization where nurses practice in the world will want to embed DAISY recognition programs in their cultures since DAISY Awards inspire nurses to provide extraordinary care not only with their brains but also with their hearts.

The DAISY Foundation, created to express gratitude by a family that experienced extraordinary nursing, is the international leader in meaningful recognition of nurses. Everyone who is involved with DAISY, whether they are presenting the Awards, choosing Honorees, or coordinating the program, is an extension of this family and their expression of this gratitude.
Click Here for a downloadable PDF or click the link below for an online form.