Center for Spine and Pain Management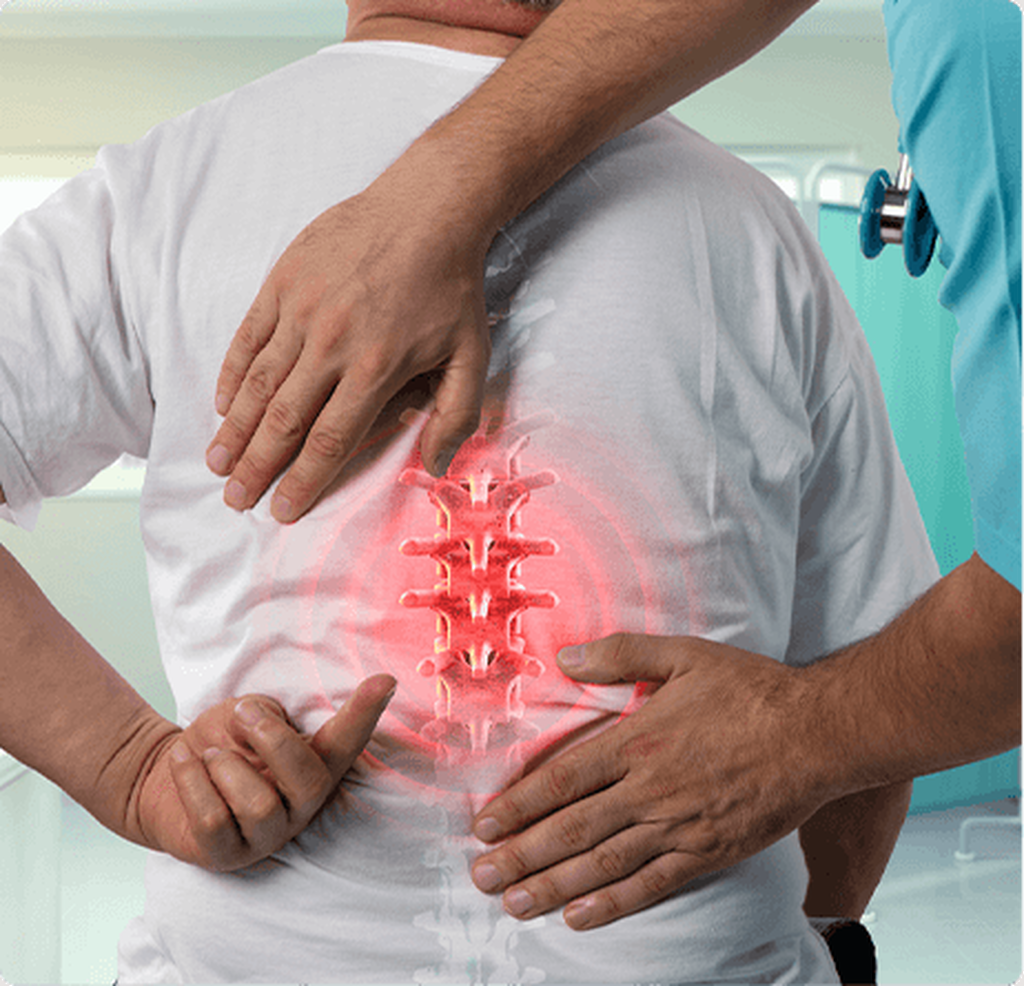 Chronic pain can keep you from living life to the fullest. It doesn't have to be that way though.
At Punxsutawney Area Hospital, we offer advanced pain management options and a compassionate team of experts who focus on you as an individual.

Our Center for Spine and Pain Management is led by a chronic pain specialist who has completed additional training in interventional pain medicine. This allows us to offer many methods of pain relief, including surgery. We treat all types of chronic pain: back pain; neuropathy; regional complex pain syndrome; joint pain; arm, leg, neck, hip and foot pain; sciatica; neuralgia; myofascial pain; headache; and post-amputation phantom pain.

Our approach to pain management
Our team focuses on finding the source of your pain and developing a treatment plan that works for you. Other providers may sometimes prescribe medicines to mask pain. We believe finding the root causes of pain are essential to bringing you hope, confidence and a better quality of life.
We'll address not only your physical pain but also the emotional burden of living with pain. Many of our patients have sought relief from their chronic pain for a long time. They appreciate that we listen in order to better understand the impact their pain has on their lives.
Our pain management services.

When you come to our pain clinic, we'll start your care with a thorough evaluation. We use advanced physical exam and diagnostic techniques, including nerve conduction studies, to help pinpoint the source of your pain.

Next, we will tailor a treatment plan just for you.
We may use a combination of strategies to treat your pain, as this may offer the best relief and reduce the need for strong pain medicines.
Depending on your specific needs, this could include:
Physical therapy. We may recommend physical therapy before trying other treatments or right along with them.
Alternative therapies. Options include acupuncture, cognitive behavioral therapy, yoga, water exercises, weight loss, massage and nutrition counseling.
Pain-relieving injections. Some of the procedures we offer are nerve blocks, joint injections and epidural injections for spine pain. Our clinic has a dedicated fluoroscopy suite, which allows us to perform certain pain injections under real-time, X-ray guidance. This results in a more targeted delivery of pain medicines. Not every clinic can offer fluoroscopic-guided injections.
Spinal cord stimulators. We can implant spinal cord stimulators for neck and low-back pain. These devices use mild electrical pulses to control pain. We will place the device temporarily during a five-day trial period. If it helps you, we can implant it permanently.
Medication management. We prescribe and manage medicines safely and responsibly in accordance with Centers for Disease Control and Prevention guidelines. We use the lowest dose possible for any therapeutic medication.
We're a hospital-based pain clinic. That means we work closely with other specialists and can help coordinate your care when needed.

Make an appointment at our pain clinic
You don't need a referral to see our chronic pain specialist.
To make an appointment, please call 724.357.8135.
Punxsutawney Area Hospital
Pain Clinic
81 Hillcrest Drive
Punxsutawney , PA 15767