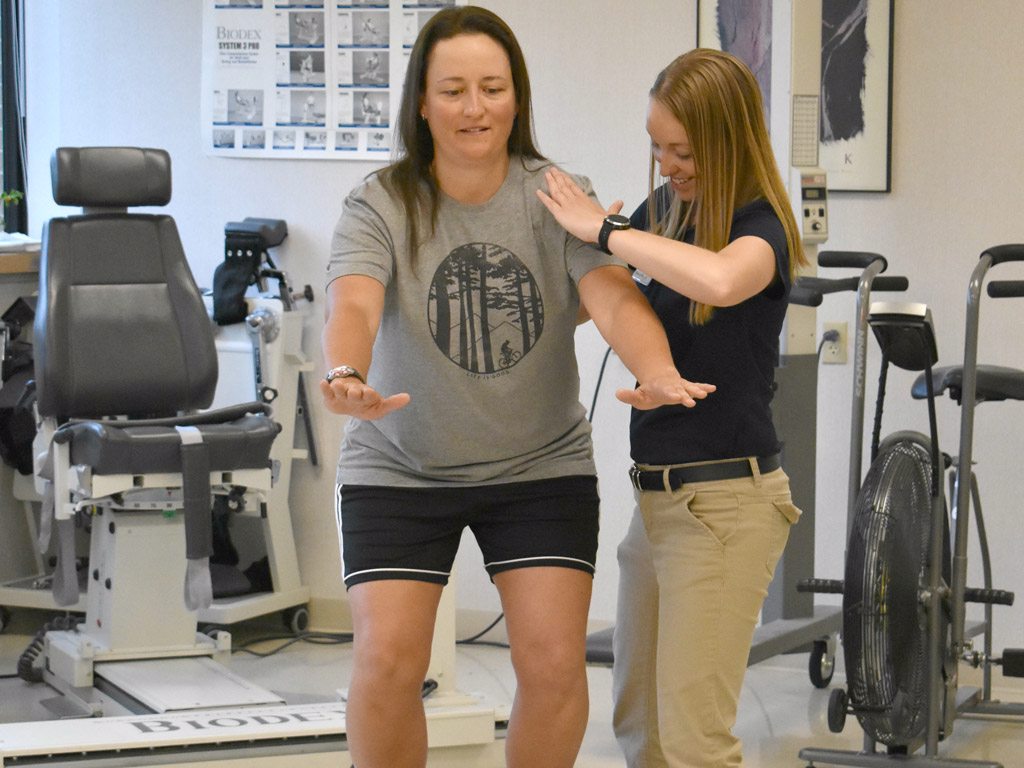 The Punxsutawney Rehabilitation department offers Physical, Occupational, and Speech Therapy. Patients referred here also have access to vocational rehabilitation. Licensed by the State of Pennsylvania, the healthcare professionals in this department are proficient in treating movement dysfunctions associated with neurological, orthopedic, geriatric and sports related injuries or dysfunctions. This department is well integrated, utilizing a team approach. The dynamic team is comprised of the physician, nursing staff and the rehabilitation specialist and all have one goal in mind: restoring the patient to optimal health.
Hours of Operation:
Monday 7:00 a.m.- 5:00 p.m.
Tuesday 7:00 a.m.- 7:00 p.m.
Wednesday 7:00 a.m.- 5:00 p.m.
Thursday 7:30 a.m.- 7:00 p.m.
Friday 7:00 a.m.- 5:00 p.m.


Department Contact Information:
Phone: 814-938-1809
Fax: 814-938-1808


Featured Programs:
Concussion: Punxsutawney Area Hospital offers a comprehensive screening, initial evaluation, and treatment for this diagnosis. Occupational, Physical, and Speech Therapies all contribute to the healing and return to full function of this complicated patient population. The therapy department works in conjunction with referring physicians as well as school nurses and school athletic trainers in order to produce the most beneficial outcome for the patient.
Vertigo: The highly trained staff at Punxsutawney Area Hospital offers the most current and effective assessment and treatment of this debilitating diagnosis. After the first visit and treatment session, patients' most often feel significantly better and have marked improvements in function. Patients are anticipated to return to full social and work activities only after a few short visits.