SHORT PROCEDURE UNIT & SURGICAL SERVICES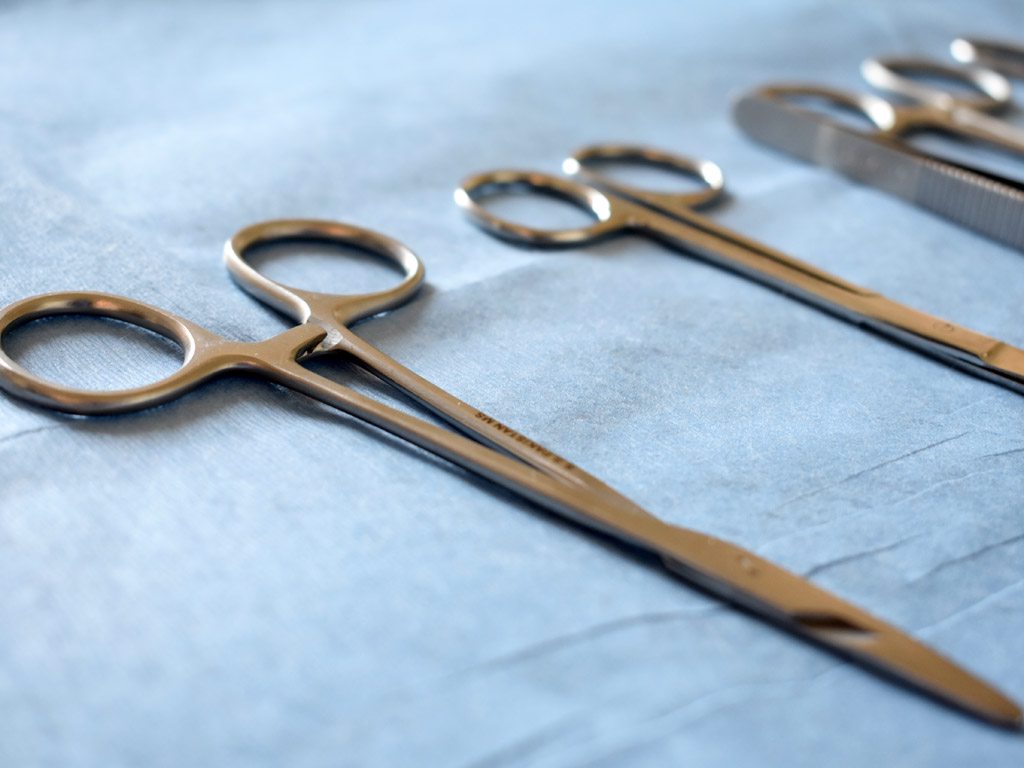 SHORT PROCEDURE UNIT
Modern medicine now makes it possible for many patients to have surgery and return home the same day. The Short Procedure Unit at Punxsutawney Area Hospital is designed especially to provide such care.
Use of the Short Procedure Unit eliminates costly hospital stays while ensuring high quality care. This allows patients the opportunity to recuperate comfortably at home, helps patients return quickly to family and friends, and extends medical services to more people by freeing inpatient hospital beds. Services offered through the Short Procedure Unit include: many types of dental and oral; ear, nose and throat; gynecologic; orthopedic; urologic; GI lab; vascular, neural and general surgery; ophthalmic; endoscopic and a pain clinic.
Surgical Services
Our modern surgical suites are staffed by the finest, most highly skilled team of surgeons, anesthesiologists, anesthetists, nurses and technicians. Working with modern equipment in a strictly controlled environment, the surgical team applies their exacting skills to a wide variety of procedures, including: general; gynecological; orthopedic; urological; ophthalmic; vascular; dental; podiatric; ear, nose and throat; and plastic surgery. These are all performed on a regular basis. Many of these surgeries are performed laparoscopically to facilitate patient safety, comfort and recovery. Extensive use of epidural, spinal and regional analgesia allows for effective pain control after major surgeries. Increasing numbers of pediatric surgeries are being performed safely on an outpatient basis. For emergency procedures, our staff is available 24 hours a day. Following surgery, patients are taken into the adjoining post anesthesia care unit for constant observation by certified PACU nurses during the postoperative period until they are judged by their physician to be in satisfactory condition to be returned to their room or to be discharged to their home.
Same Day Surgery at Punxsutawney Area Hospital
The Same Day Surgery Unit provides surgical and diagnostic procedures on an outpatient or ambulatory basis. Same Day Surgery and Short Procedure Unit patients are registered as outpatients to Punxsutawney Area Hospital, have surgery or other special procedures, and are discharged the same day.
Preoperative Testing
You may be requested to complete laboratory studies or other tests in preparation for your procedure. Your doctor or anesthesia clinic will let you know when you should get any tests done and any special instructions that you will need to follow.
Preparing for the Hospital
If you are scheduled for same day surgery, you are preregistered already and should report to the appropriate registration location in the hospital on the day of the procedure.
Reminders for Same Day Surgery Patients:
Wear loose-fitting clothes that can be folded easily. A patient gown will be provided to you
Do not wear makeup, nail polish, or jewelry
Do not bring valuables with you
Bring a list of medications, or if requested, bring with you the medications that you take regularly
Bring a lens case if you wear contact lenses
Bring a copy of your advance directive or living will (if you have one) to the hospital
Follow any instructions regarding food, drink, and medication, as it may be important for the administration of anesthesia
Bring someone to drive you home after the procedure