Colorectal Cancer Awareness Informative Seminar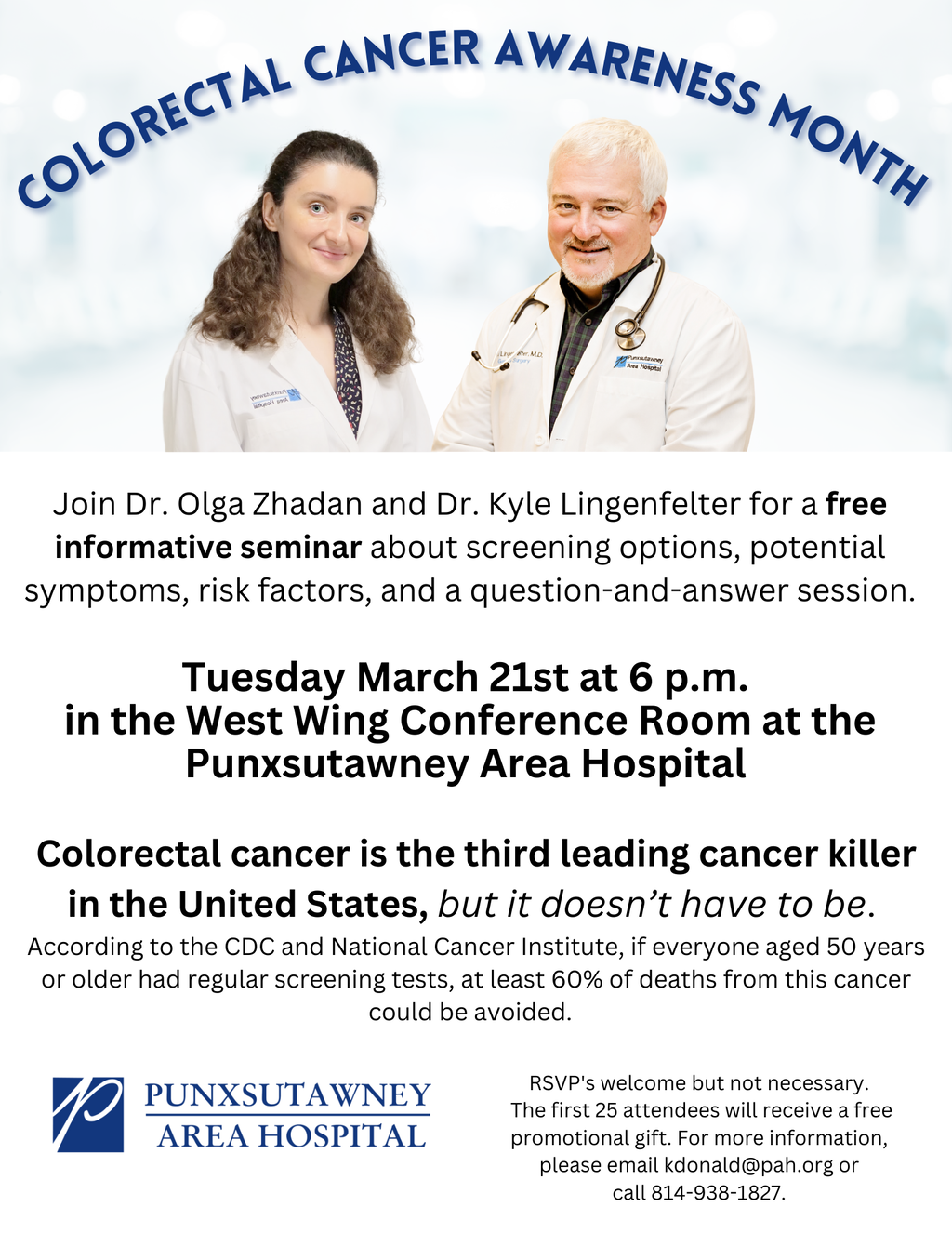 Join Dr. Olga Zhadan and Dr. Kyle Lingenfelter for a free informative seminar about screening options, potential symptoms, risk factors, and a question-and-answer session.
The seminar will be held, Tuesday March 21st at 6 p.m. in the West Wing Conference Room at the Punxsutawney Area Hospital.
Colorectal cancer is the third leading cancer killer in the United States, but it doesn't have to be.
According to the CDC and National Cancer Institute, if everyone aged 45 years or older had regular screening tests, at least 60% of deaths from this cancer could be avoided.
RSVP's welcome but not necessary. The first 25 attendees will receive a free promotional gift. For more information, please email [email protected] or call 814-938-1827.
Date & Time
Instructor
Dr. Olga Zhadan & Dr. Kyle Lingenfelter
Date & Time
Instructor
Dr. Olga Zhadan & Dr. Kyle Lingenfelter