Punxsutawney Area Hospital Foundation Fall Gala Charity Event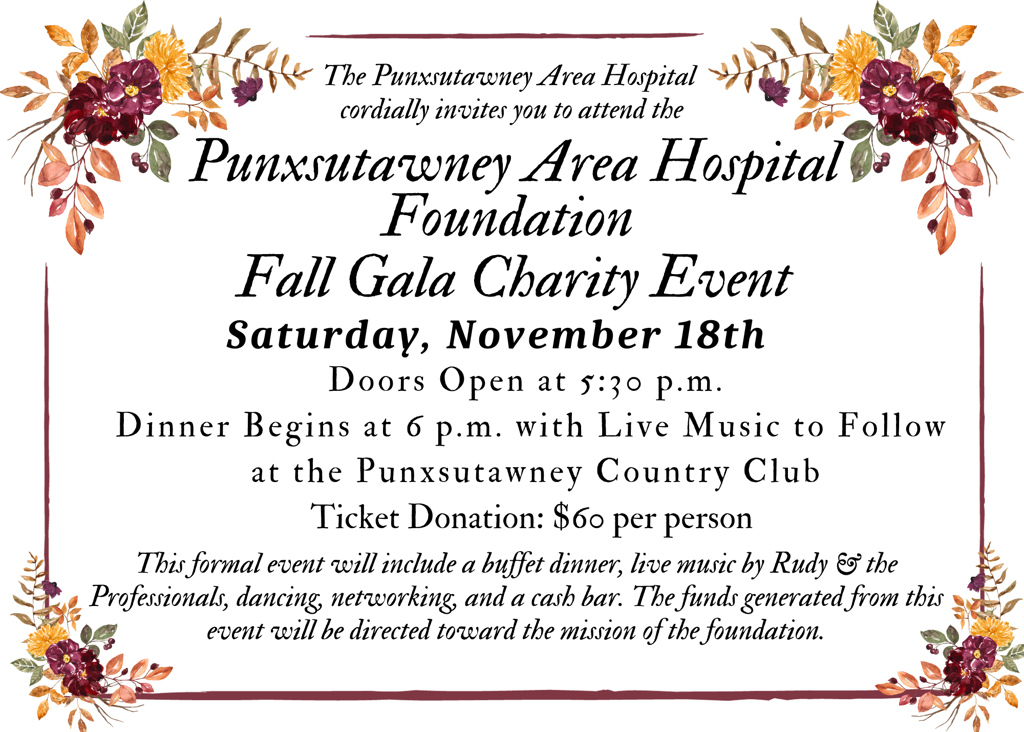 The Fall Gala will be held on Saturday, November 18th at the Punxsutawney Country Club the door open at 5:30 p.m. and dinner begin at 6 p.m. This formal event will include a buffet dinner, live music by Rudy and the Professionals, dancing, networking, and a cash bar. The funds generated from this event will be directed toward the mission of the foundation, which is to advance community health and wellness through philanthropy and support of Punxsutawney Area Hospital.
Click Here for the Ticket Form.