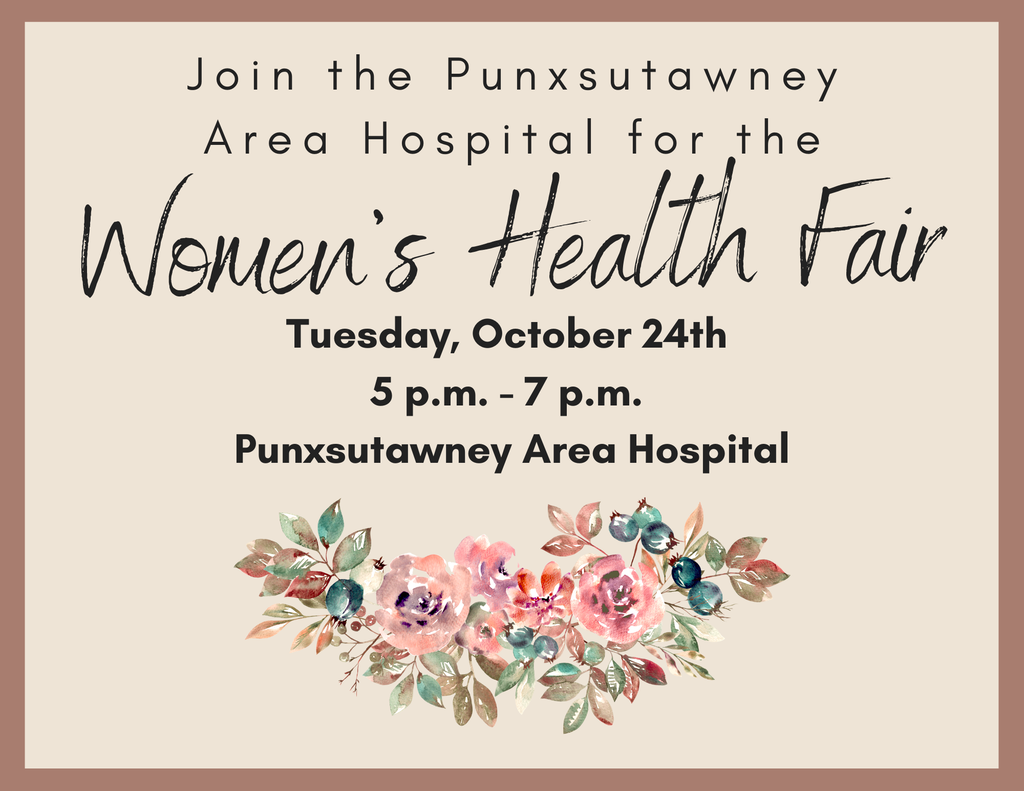 Join the Punxsutawney Area Hospital staff on Tuesday, October 24th from 5 p.m. - 7 p.m. at the Punxsutawney Area Hospital for a free Women's Health Fair.
Enjoy an evening of free information, screenings, mini talks, and great giveaways. Topics include but are not limited to: Healthy Eating and Diabetes
Mammogram Information
Bone Density
Breastfeeding and Lactation Counseling
Car Seat Checks
Blood Sugar Checks
Blood Pressure Readings
Heart Health
Skin Care
Birth Control
Preventative Screening
And more!
Date & Time
Location
Punxsutawney Area Hospital
81 Hillcrest Drive
Punxsutawney, PA 15767
Date & Time
Location
Punxsutawney Area Hospital
81 Hillcrest Drive
Punxsutawney, PA 15767