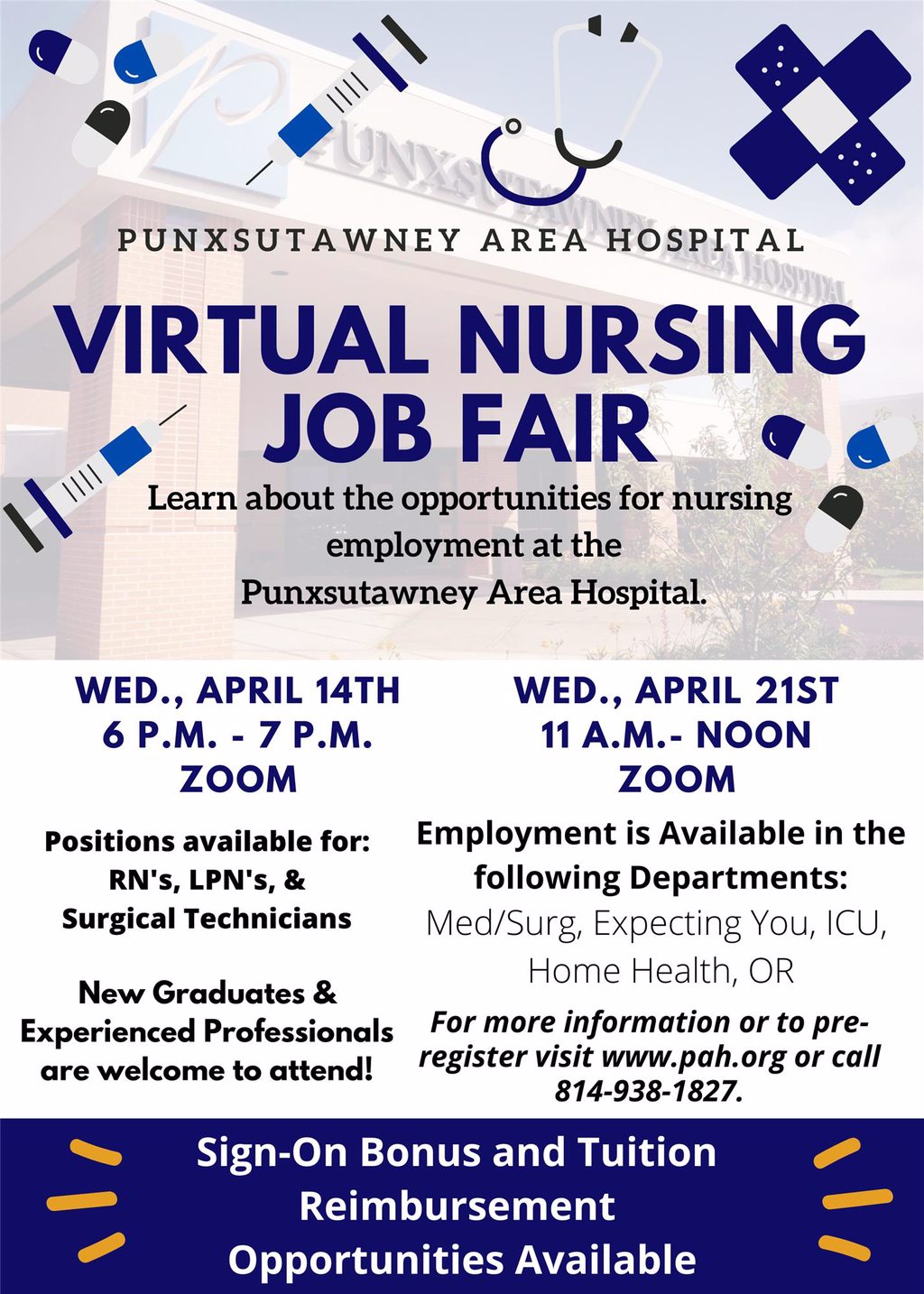 Learn about the opportunities for nursing employment at the Punxsutawney Area Hospital during our virtual job fair sessions. New graduates and experienced professionals are encouraged to attend. There are two dates for the job fair: Wednesday, April 14th from 6 p.m.- 7 p.m. and Wednesday, April 21st from 11 a.m. to Noon.
The following positions are available: RN's, LPN's, and Surgical Technicians.
Brief Presentations will be given from leadership in the following departments:
ICU
Home Health
Med/ Surg
Expecting You (Maternity)
Operating Room
**Sign-On Bonus and Tuition Reimbursement Opportunities Available**
Click Here to preregister for the Event. (Recommended by not required).