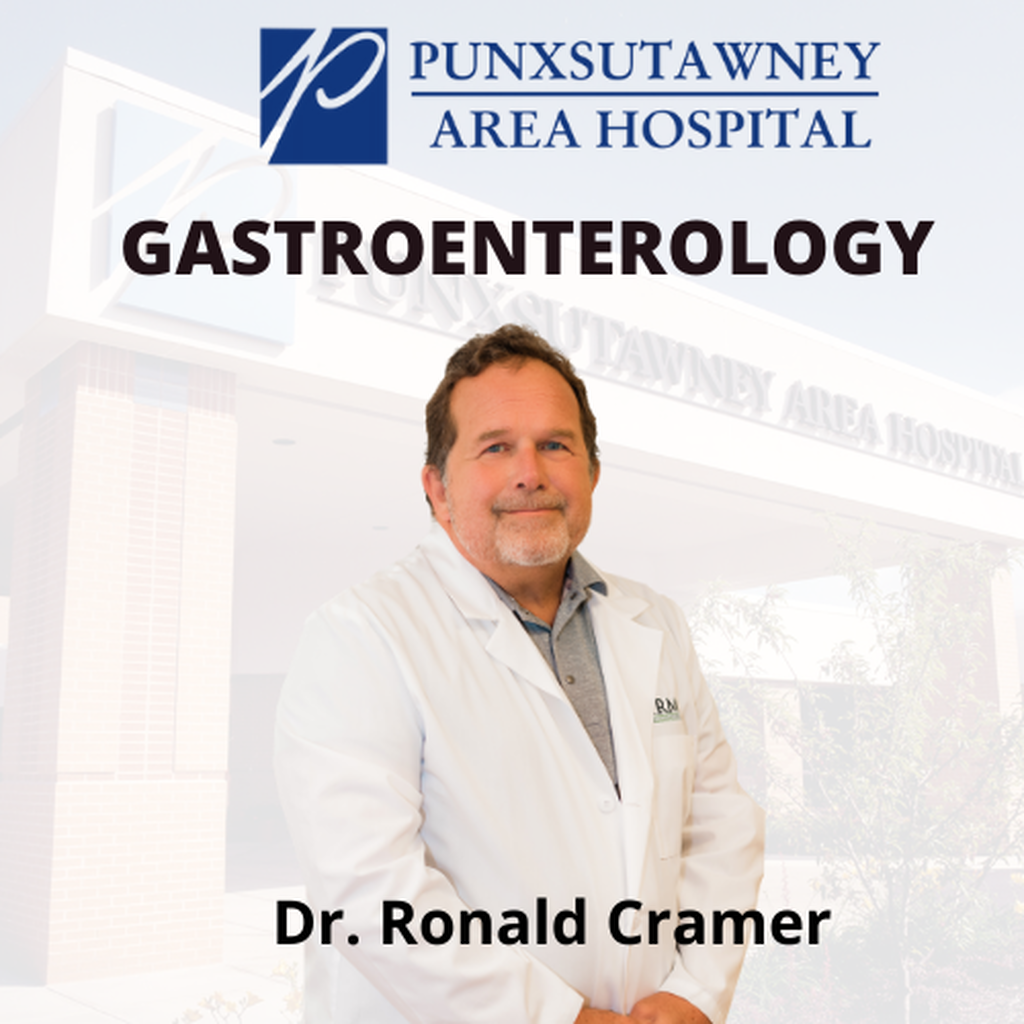 Your digestive health is too important to leave to chance. At Punxsutawney Area Hospital in conjunction with Indiana Regional Medical Center (IRMC), our gastroenterology (GI) team has the experience you can trust. From stomachaches to hepatitis and bowel disease, our GI specialists have seen it all—and helped people heal and thrive.
Gastroenterology services
At PAH Gastroenterology, we treat a variety of conditions, including:
Crohn's disease.
Hepatitis.
Irritable bowel syndrome (IBS).
Cirrhosis.
Obesity.
Diseases of the esophagus, GI tract and small bowel.

No matter your concern, you can expect knowledgeable care that's personalized for your specific needs. Our patient-centered approach starts at your first appointment. We take the time to talk to you and understand your symptoms and worries. A thorough evaluation and any necessary testing help us make an accurate diagnosis. Then we'll work with you to determine the treatment that's right for you.
For more information including office hours, please give our staff a call at 724-357-8087
Office Information:
720 West Mahoning Street
Suite 300
Punxsutawney, PA 12767

Ph: 724-357-8087
Fax: 814-246-5247
COSM
720 West Mahoning Street Suite 300
Punxsutawney, PA 15767