Punxsutawney Physician Group General Surgery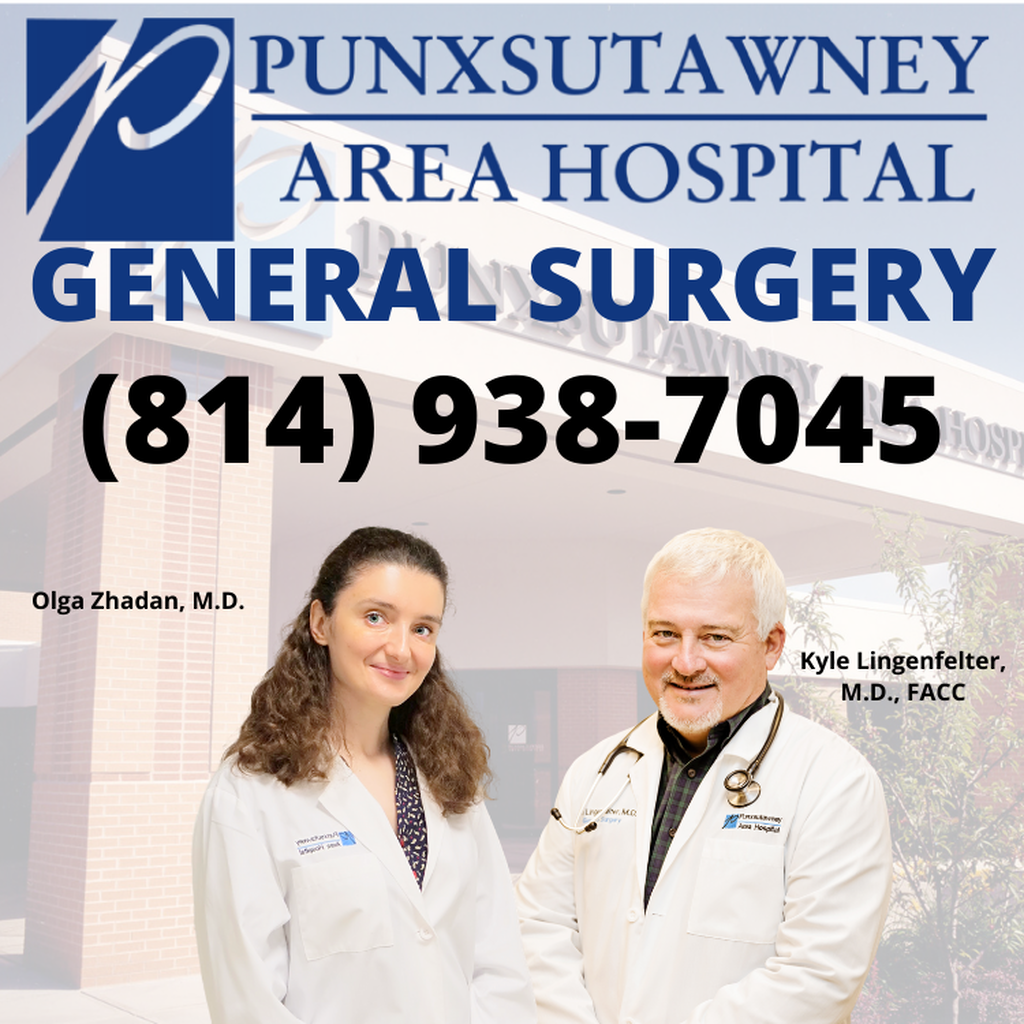 General surgery refers to the utilization of operative procedures to treat injuries, deformities, and diseases. It is frequently used to alleviate suffering when a cure is unlikely through medication alone. Areas of the body that we treat are the stomach, liver, intestines, appendix, breasts, thyroid gland, salivary glands, some arteries and veins, and the skin.
Punxsutawney Physician Group's highly experienced general surgeons serve Punxsutawney to provide evaluations and treatment for a wide variety of diseases and conditions. With superior skills and a compassionate, patient-centered approach to care, our surgeons are up to date on the latest and most innovative procedures. We strive to focus on quality, safety, and the least invasive approach to achieve the best possible outcome for each patient.
Conditions
Appendicitis
Gallbladder Disease
GI Tumors
Hernias
Obesity
P.A.D.
Skin Cancer
Spider/ Varicose Veins
Thyroid Disorders
Wounds

Procedures/Treatments
Abdominal Reconstruction
Ambulatory Phlebectomy
Appendectomy
Breast Biopsy
Colon Cancer Surgery
Endoscopy
Gallbladder Removal
Hemorrhiodectomy
Hernia Surgery
Sclerotherapy
Skin Cancer Surgery
Thyroid Surgery

81 Hillcrest Drive
Suite 2600
Punxsutawney, PA 15767
Punxsutawney Area Hospital
81 Hillcrest Drive
Punxsutawney, PA 15767