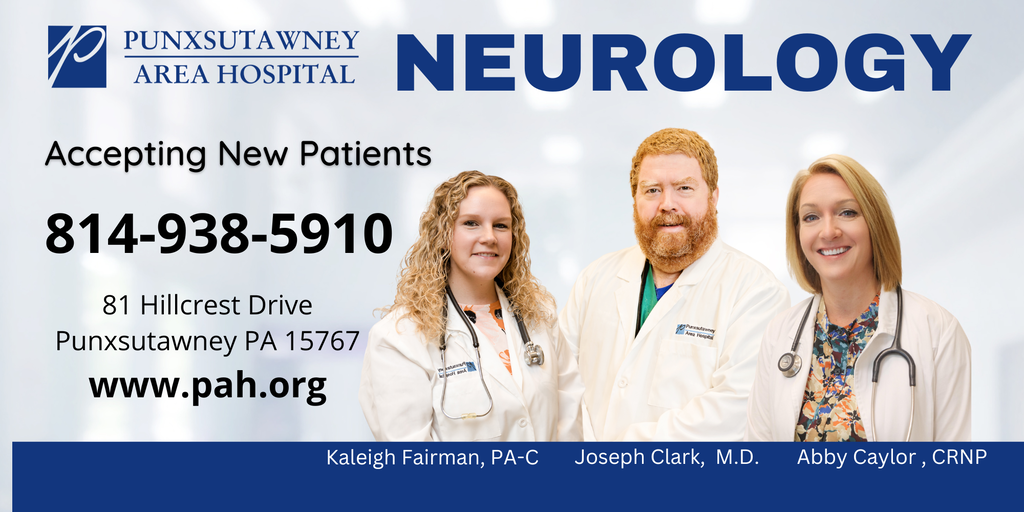 Neurology is a medical specialty dealing with the diagnosis and treatment of nervous system disorders. This specifically involves the central and peripheral nervous systems, including their coverings, blood vessels, and effector tissues.
Patients are examined by our neurologist in both inpatient and outpatient settings. Components of a neurological examination include the assessment of cognitive function, cranial nerves, motor strength, sensation, reflexes, coordination, and gait.
Our neurologists are dedicated to ensuring optimal patient and family care with advanced and thorough service. Our focus is on providing excellence in the prevention, diagnosis, and treatment of neurological disorders to improve the health of the community we serve.
Conditions
Back and Neck Problems
Carpal/ Tarsal Tunnel
Epilepsy
Headaches
Memory Loss
Multiple Sclerosis
Nervous System Infections
Parkinson's
Strokes
Punxsutawney Area Hospital
81 Hillcrest Drive
Ste 1300
Punxsutawney, PA 15767
IRMC
850 Hospital Road
Suite 2200
Indiana , PA 15701