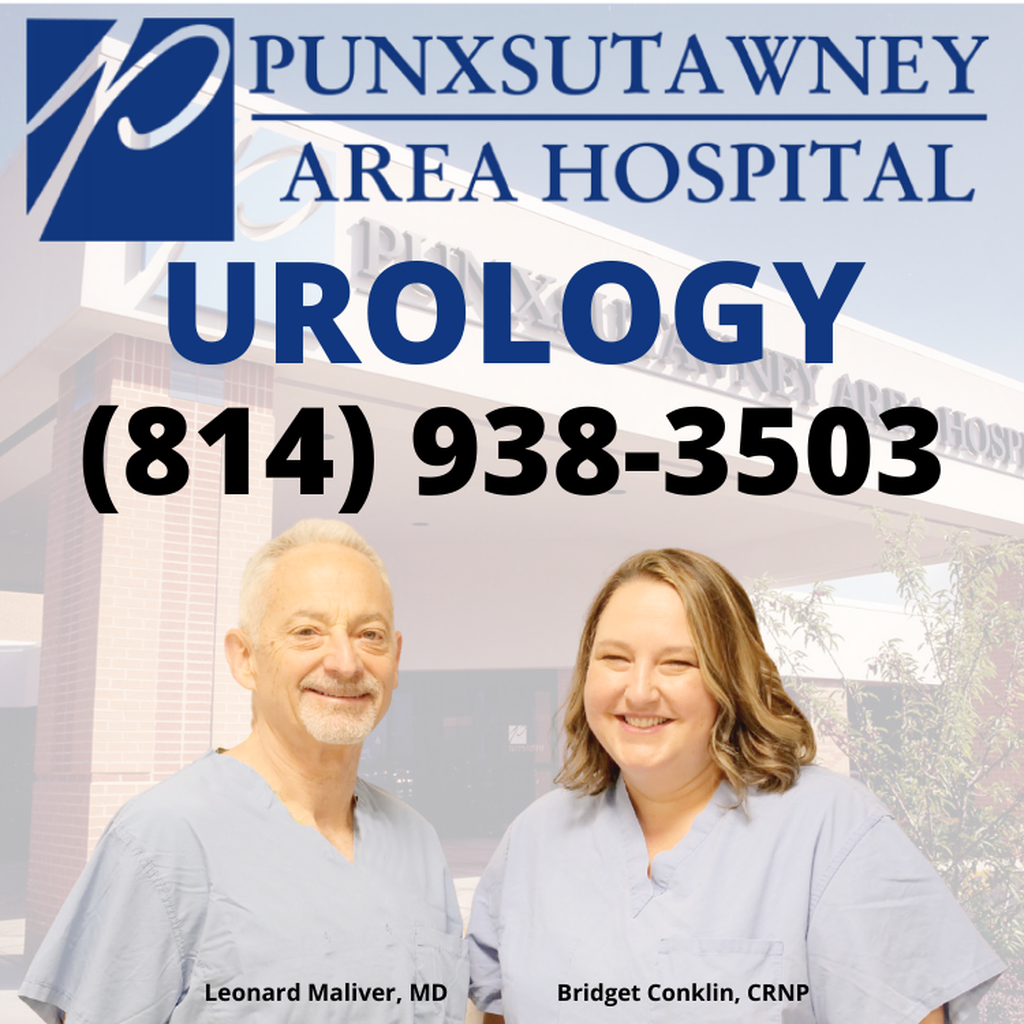 Urology is a branch of medicine dedicated to treating disorders of the urinary tract and male reproductive system. Urologists are physicians with specialized training in the diagnosis, treatment, and surgery of these body functions.
Urology concerns are not just uncomfortable, but highly personal. They can affect your day-to-day activities and impact your overall health and well-being. Our staff is highly trained and experienced in treating urinary tract diseases, male reproductive disorders, and cancer.
At Punxsutawney Physician Group, we are dedicated to caring for your private health issues with skill and compassion. We care for patients of all ages throughout the community. Regardless of your urological need, you do not have to be nervous about getting help.
Conditions
Benign Prostatic Hyperplasia
Bladder Cancer
Chronic UTI's
Kidney Stones
Prostate Enlargement
Prostate Cancer
Urinary Incontinence
Urinary Obstruction
Erectile Dysfunction

Procedures/Treatments
Cytoscopy
Kidney Biopsy
Nephrectomy
Urethral Dilation
Urinalysis
Bladder Botox Injections
Interstim for Incontinence
Laparoscopic Surgery
Laser Surgery

IRMC
841 Hopsital Road
Suite 2400
Indiana, PA 15701
Punxsutawney Area Hospital
81 Hillcrest Drive
Punxsutawney, PA 15767