Did you lose or misplace your Covid-19 Card?
Get a replacement from the Department of Health.
Posted on September 02, 2021 in Latest News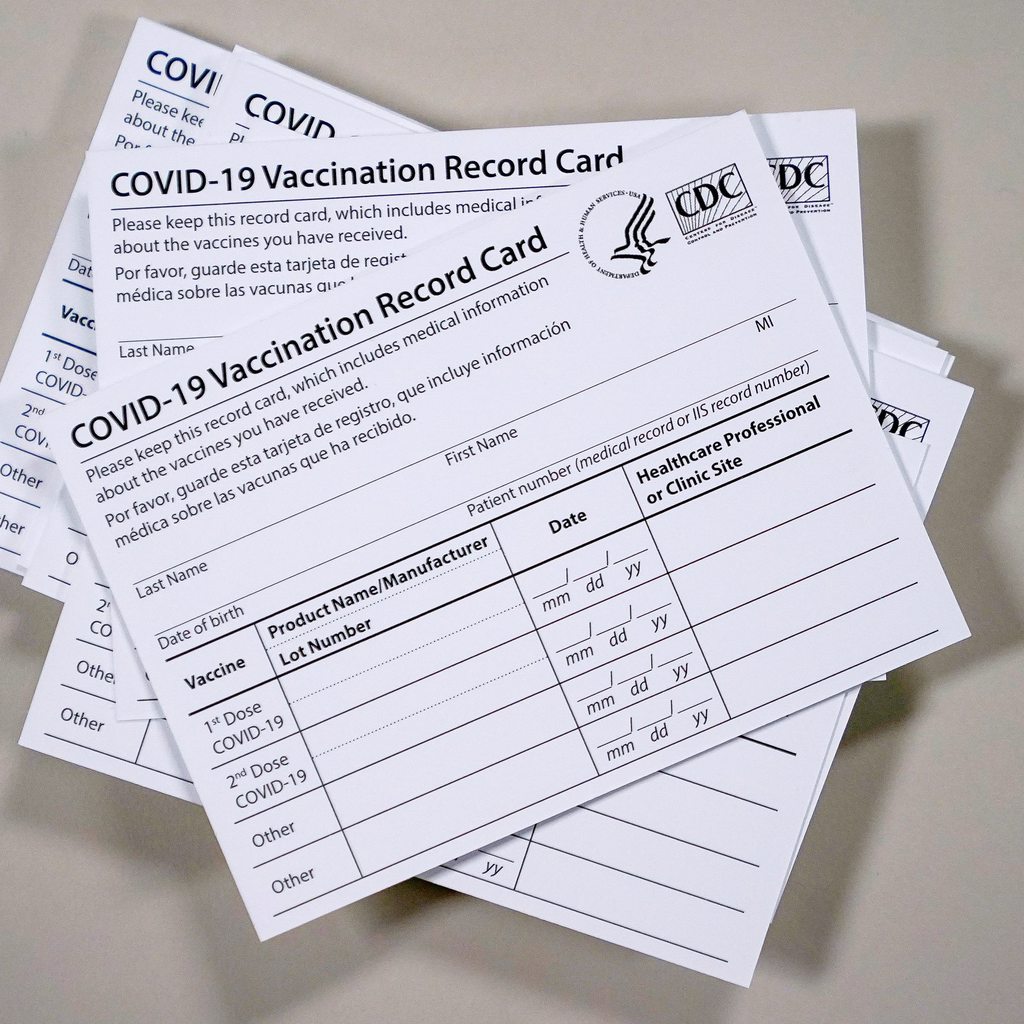 Did you lose your CDC COVID-19 vaccine card?
The PA DOH vaccination record, as well as the CDC vaccination card that individuals receive at the time of their vaccination, are both official proofs of vaccination.

To request your immunization records, please complete the Authorization for Release of Immunizations Records Form. You will need to upload a copy of your photo ID.
View the COVID-19 Vaccine Records FAQs.
If you are unable to submit your request via the web form, you may complete this form and email or mail it, along with a copy of your photo ID. Please be aware this will require additional processing time.

Click Here to fill out the form online.
Click Here for the printable form to mail in.

Please only submit one form. A representative of the Pennsylvania Department of Health will review your request and contact you if additional information is needed. Please allow 7-10 business days for fulfillment of your vaccine record request. If you have questions, please email us at [email protected] or call 877-774-4748.

About SIIS

Managed by the Pennsylvania Department of Health, the Pennsylvania Statewide Immunization Information System (PA-SIIS) is a confidential, computerized immunization registry that records vaccine doses administered and reported by participating providers in Pennsylvania (excluding Philadelphia). It was developed with the goal of achieving complete and timely immunization data for all people, children through adults. In Pennsylvania, reporting vaccine doses administered to PA-SIIS is voluntary, with the exception of COVID-19 vaccinations; however, health care providers are strongly encouraged to participate as there are many benefits to participation.

The PA-SIIS helps to support the Pennsylvania Department of Health's mission by creating a central location to capture and store immunization information received from participating health care providers. This information can then be used to estimate vaccination coverage, and to inform the development of programs to improve vaccination coverage to decrease the harm caused by vaccine-preventable diseases in Pennsylvania.

If an individual receives immunizations from more than one health care provider, the information can be combined in PA-SIIS to create one record of all reported immunizations for that person; which can serve as a resource for health care providers to help determine the appropriate immunization needs of their patients. It also assists health care providers who are enrolled in federal immunizations programs such as the Vaccines for Children (VFC) Program with vaccine ordering and inventory management.
Finally, individuals can benefit from having their administered vaccine doses reported to PA-SIIS as it can serve as an official source of one's immunization history when needed, such as for school, camp and day care enrollment.