Dr. Mazen Hasan Treats First Patient with the UroLift® System
UroLift® System to Treat Enlarged Prostate Now Available at the Punxsutawney Area Hospital.
Posted on June 11, 2020 in Latest News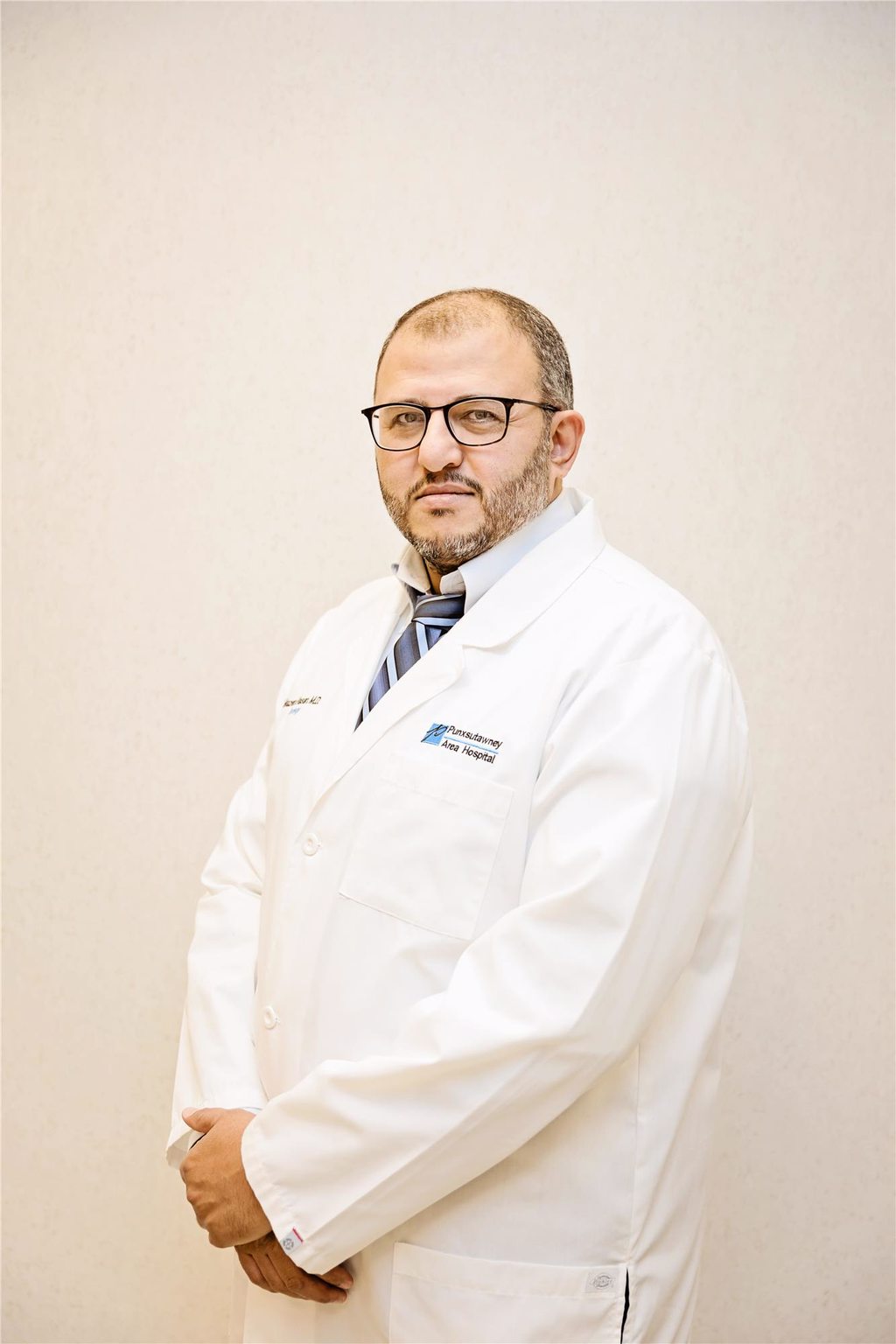 Dr. Hasan today announced that their first patient has been treated with the UroLift® System, a proven, minimally invasive approach to treating benign prostatic hyperplasia (BPH). Cleared by the U.S. Food and Drug Administration (FDA) in 2013, the UroLift System is designed to relieve symptoms caused by an enlarged prostate, while preserving sexual function.
BPH, also known as enlarged prostate, is a common condition marked by bothersome urinary symptoms that can cause loss of productivity, depression, interrupted sleep, and decreased quality of life. Over 42 million men in the United States are affected by BPH.
The UroLift System treatment is delivered during a transurethral outpatient procedure and relieves prostate obstruction without cutting, heating, or removing prostate tissue. Treatment with the UroLift System may allow men to get off BPH medications and avoid major surgery, while also providing rapid symptom relief and recovery with results in days rather than months.
"The Punxsutawney Area Hospital is committed to providing patients with effective options to address their urology needs," said Dr. Hasan. "The UroLift System has a strong safety profile and provides men suffering from an enlarged prostate a beneficial first-line treatment alternative to drug therapy or more invasive surgery. Importantly, the UroLift System provides rapid relief from BPH symptoms, improving overall quality of life for our patients."
The Prostatic Urethral Lift procedure using the UroLift System is recommended for the treatment of enlarged prostate in the American Urological Association and European Association of Urology clinical guidelines. The UroLift System is the only leading BPH procedure shown to not cause new onset, sustained sexual dysfunction (no instances of de novo, sustained erectile or ejaculatory dysfunction observed in the pivotal study).
About BPH Treatment
Over 660 million aging men worldwide have an enlarged prostate. Medication is often the first line therapy but relief can be inadequate and temporary. Side effects of treatment can include sexual dysfunction, dizziness and headaches, prompting many patients to quit using the drugs. For these patients, the classic alternative is surgery that cuts or ablates prostate tissue to open the blocked urethra. While current surgical options, such as the 'gold standard' surgery, Transurethral Resection of the Prostate (TURP), can be very effective in relieving symptoms, they can also leave patients with permanent side effects such as urinary incontinence, erectile dysfunction and retrograde ejaculation (dry orgasm).
About the UroLift

®

System
The FDA-cleared UroLift System is a proven, minimally invasive technology for treating lower urinary tract symptoms due to benign prostatic hyperplasia (BPH). The UroLift permanent implants, delivered during a minimally invasive transurethral outpatient procedure, relieve prostate obstruction and open the urethra directly without cutting, heating, or removing prostate tissue. Clinical data from a pivotal 206-patient randomized controlled study showed that patients with enlarged prostate receiving UroLift implants reported rapid and durable symptomatic and urinary flow rate improvement without compromising sexual function. Patients also experienced significant improvement in quality of life. Most common adverse events reported include hematuria, dysuria, micturition urgency, pelvic pain, and urge incontinence. Most symptoms were mild to moderate in severity and resolved within two to four weeks after the procedure. The Prostatic Urethral Lift procedure using the UroLift System is recommended for the treatment of BPH in both the American Urological Association and European Association of Urology clinical guidelines. Over 175,000 men have been treated with the UroLift System worldwide.** Learn more