Honoring and Remembering
Our Fellow Jefferson County Residents.
Posted on October 31, 2021 in Latest News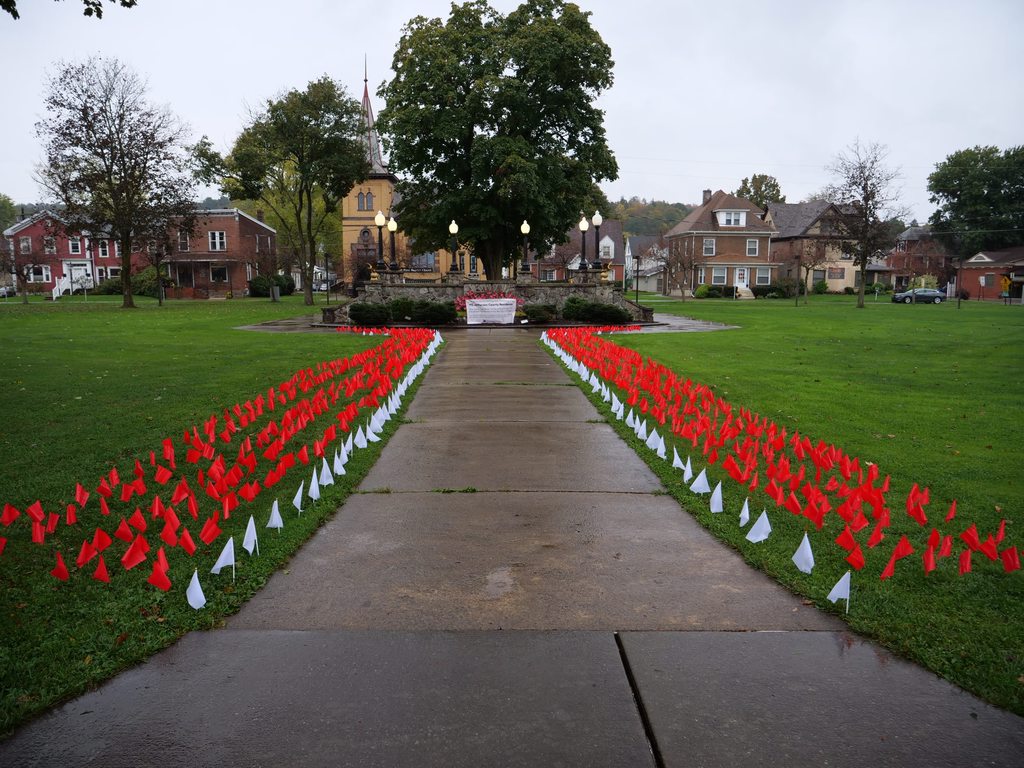 The Punxsutawney Area Hospital has placed a display in Barclay Square to honor and remember the 120 Jefferson County residents that have lost their battle with Covid-19, which are represented by 120 white flags. The 1,000 red flags were placed to signify the essential workers of the county who continue to work to keep our community safe and functional during the pandemic. Thank you to all of the essential workers and may we all remember and honor those that we have lost.