Local Business gets Creative to Raise Fund for PPE
Thank you Punxsy Perk!
Posted on June 23, 2020 in Latest News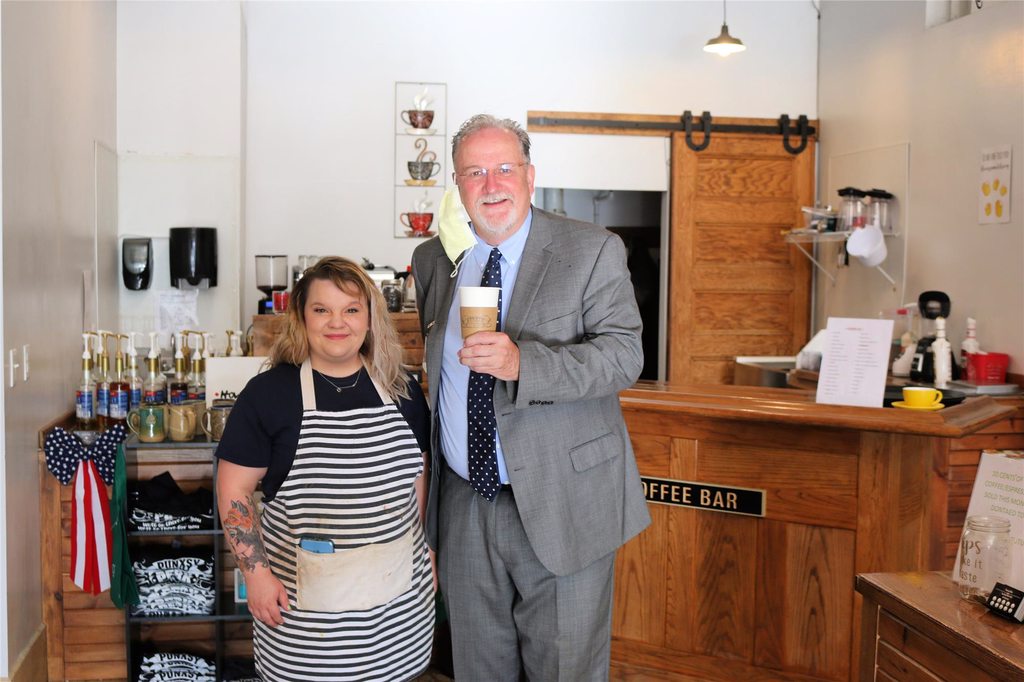 Punxsy Perk raised funds for Punxsutawney Area Hospital by selling 'do it yourself' at home donut decorating kits. These kits were specifically intended for children but fortunately were enjoyed by all age groups. Amidst the Covid-19 Pandemic, many people in the Punxsutawney community showed their support for the Punxsutawney Area Hospital, this is just one of the many ways our community came together.

"I chose Punxsutawney Area Hospital for several reasons one being our current situation in the world they are very important, they're working long hours and doing things they're above and beyond what they normally do to keep the community safe. They also do this year-round without as much recognition, they're always working long hours they're always there when you need them." States Autumn Weaver owner of Punxsy Perk.

The Covid-19 Pandemic has highlighted the efforts of the health care industry and brought attention to the ever-changing environment that the world is in. The pandemic has shown the importance of community hospitals and health care industry not only in Punxsutawney, but throughout the world.

"Every time I've experienced Punxsutawney hospital it's been a good one. I want to be able to help them while helping the community. Having a local hospital is extremely important especially being a mother of two little girls you never know what can happen and it's nice to know that we have such a good Hospital not far from home." States Weaver.

The Punxsutawney Area Hospital is continuing their efforts to raise funds for PPE and Covid-19 related expenses. Donations can be made online by visiting www.pah.org or by mailing a check to : Punxsutawney Area Hospital, 81 Hillcrest Drive, Punxsutawney PA 15767 with COVID-19 in the memo. The 41st Annual F.J. Trunzo Golf Outing is scheduled for Thursday, August 20th at the Punxsutawney Country Club, with all proceeds going to the PPE and Covid-19 Expense Fund. For more information visit, www.pah.org or call 814-938-1827.