National Hospital Week
Celebrated at PAH May 11-15
Posted on May 09, 2020 in Latest News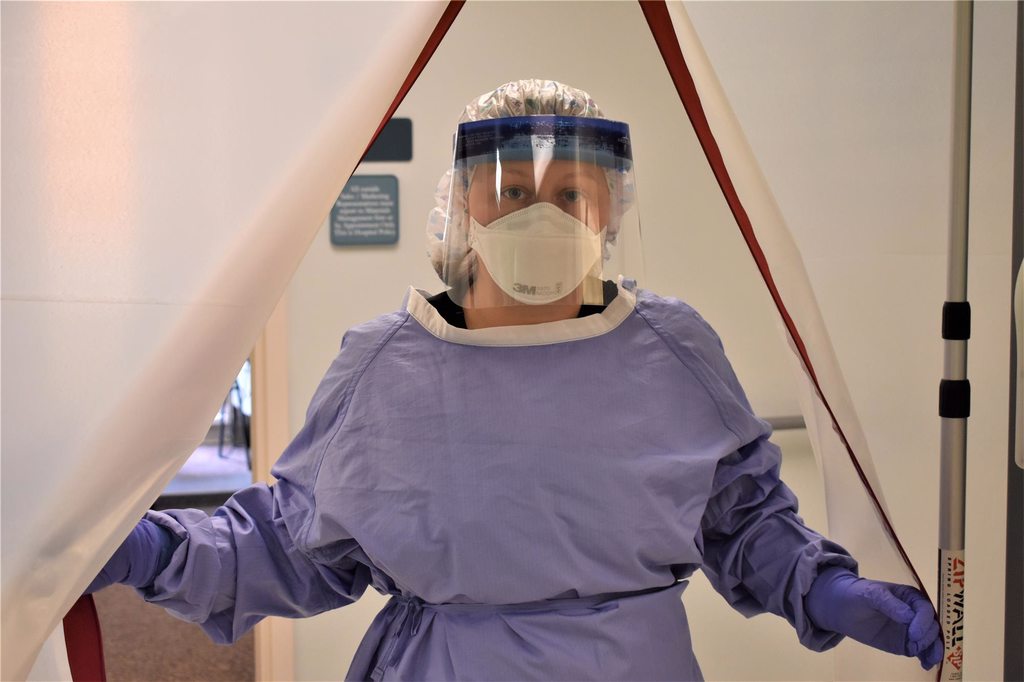 National Hospital Week is celebrated annually to highlight the adage of every hospital, health system, and person involved in keeping our communities healthy.
Now more than ever, this important week gives us all the opportunity to highlight our hospitals, health systems and health care workers and the innovative ways they are supporting the needs of their community members during this pandemic.
First observed on May 12th 1921, then called National Hospital Day, was first observed on which would have been Florence Nightingale's 101st birthday. Nightingale is known as the founder of modern nursing.
Years later in 1953, National Hospital Day expanded to National Hospital Week, presenting hospitals with more time to educate the public about medical care. The American Hospital Association (AHA) sponsors the week, inspiring a friendly reminder that hospitals are pillars in each of the communities that they serve.
The community of Punxsutawney and surrounding areas has been blessed with local health care for more than 100 years. Founded in 1889 by Adrian Iselin, the original Adrian Hospital was established at the site of the coal mines in Adrian to care for sick and injured miners. As the community prospered and grew, the hospital opened its doors to treat all residents and became a general hospital. With this increased usage, soon the services offered at this site became inadequate and steps were taken to improve health care in the community.
In 1898, a "new" Adrian Hospital, including a Training School for Nurses, was built at the corner of Jenks and Park Avenues in downtown Punxsutawney. For nearly 75 years the Adrian Hospital served the community faithfully, seeing it through two World Wars, a Depression, and countless advancements in medical technology. Sadly, in the 1970s it became evident that the field of medicine had passed by this aging facility, so a group of impassioned residents began planning to build a new hospital.
A campaign was launched in 1973 with local citizens and businesses pledging their faith and money, and on November 7, 1975, ground was broken to begin the construction. Finally, on July 25, 1977, the new facility named "Punxsutawney Area Hospital" opened its doors and continued the tradition of providing quality medical care for area residents.
In 1999 Punxsutawney Area Hospital launched its Capital Campaign, "Building Upon Success" and, with tremendous support from the hospital family as well as community members, raised more than 2.1 million dollars. This funding was used to construct a new 30,000-square-foot West Wing Unit which now houses the Rehabilitation, ICU, and Behavioral Health Departments in addition to several physician specialist offices. Phase II of this building project included the expansion and unification of the Short-Stay Surgery Unit for optimum patient convenience and comfort.
Punxsutawney Area Hospital continues to improve services, recruit skilled physicians, update technology, and focus on providing the best health care to people in the tri-county area. Garnering both state and national recognition, Punxsutawney Area Hospital is committed to upholding a 130-year tradition of meeting the health care needs of the people in Punxsutawney and surrounding communities. As a repeatedly named Top 100 Rural and Community Hospital and 4 Star CMS Rating Recipient, the Punxsutawney Area Hospital is proud and excited to celebrate the upcoming week. Employees will be given the opportunity to participate in fun events as we as be recognized for their hard work and dedication to the organization.