New Mobility and Patient Handling Program
Safe Steps
Posted on November 10, 2023 in Latest News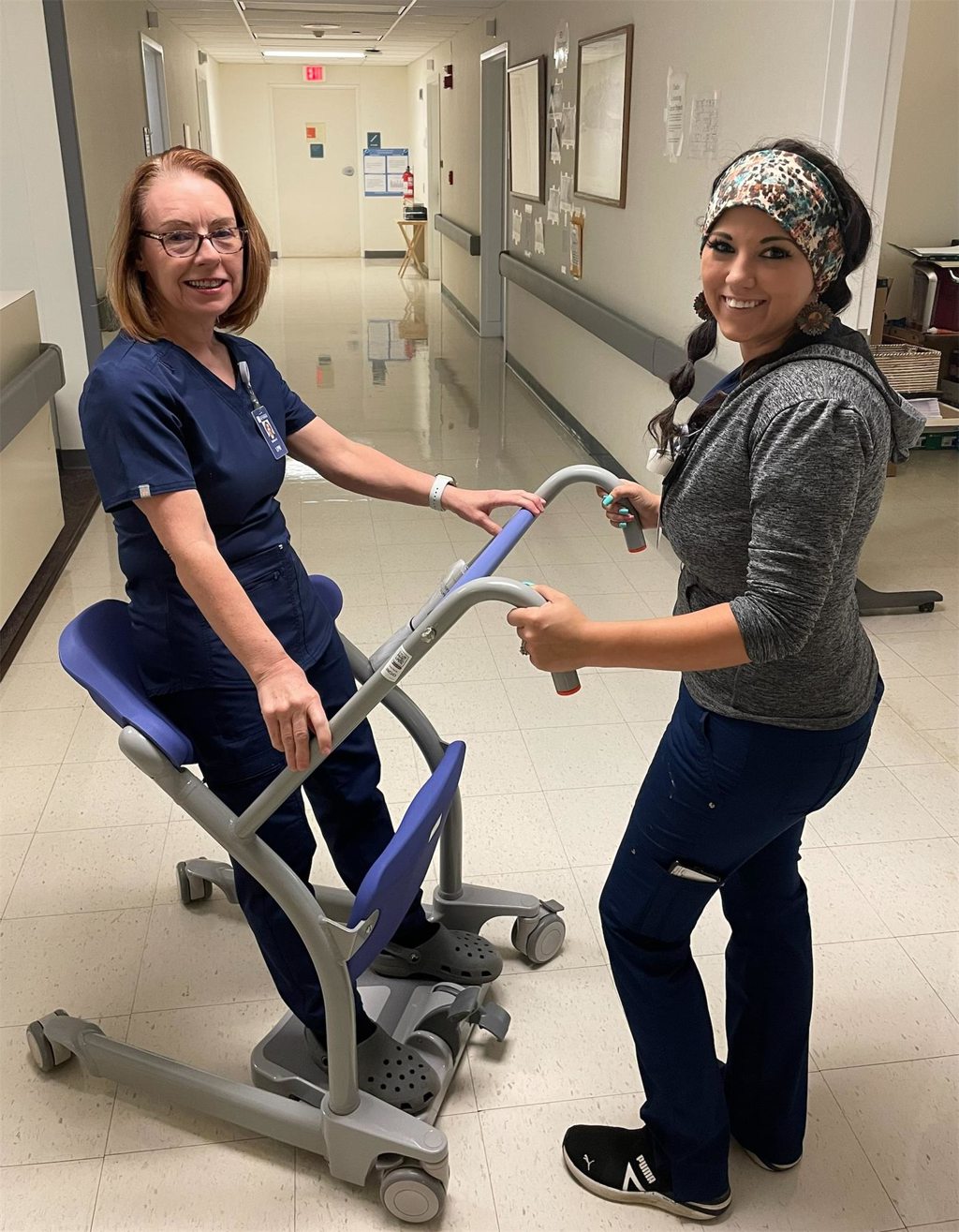 The Punxsutawney Area Hospital is excited to announce the start of a new mobility and patient handling program called Safe Steps.
According to Robin Moran, Patient Safety Officer at Punxsutawney Area Hospital, "Increasing a patient's mobility is a vital part of improving their health. Having the equipment and the processes to safely assist patients during movement protects both the patient and the staff." The Safe Steps Program is being led by a team of internal leaders from various departments in the organization who have had extensive training. These leaders are the internal coaches for the staff at PAH and are charged with ensuring their peers have been educated on the proper use of the new equipment and techniques.
For the new equipment, PAH has partnered with ARJO, a company who believes that empowering movement within healthcare environments is essential to quality care. Their products and solutions are designed to promote a safe and dignified experience through patient handling, medical beds, personal hygiene, disinfection, diagnostics, and the prevention of pressure injuries. Punxsutawney Area Hospital has made a significant investment in new mobility and patient handling equipment totally over $220,000.
According to the American Nurse Journal, a publication of the American Nurse Association, on average the cumulative weight lifted by a nurse in one typical 8-hour shift is equivalent to 1.8 tons. Constant lifting has made nursing and other health care professionals' injury prone. Many injuries give no warning signs; muscle strains, torn ligaments, ripped rotator cups, sprained wrists or ruptured discs can happen in an instant or after years of wear and tear. "The Safe Steps Mobility and Patient Handling Program is a tool to keep our patients and staff safe. We are delighted to have the new equipment in our facility and feel it will continue to increase great patient outcomes while keeping our staff safe", stated Paula Spack, Chief Nursing Officer at Punxsutawney Area Hospital.