Non- Symptomatic Testing
Call Rapid Care for Details--- 814-938-2064
Posted on October 02, 2020 in Latest News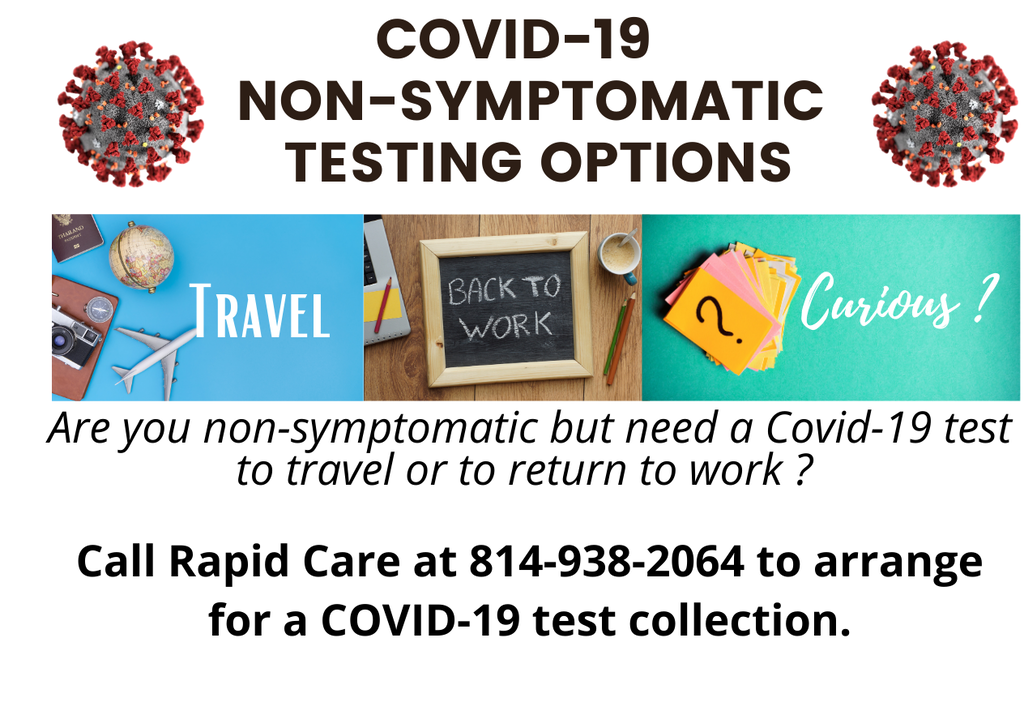 Are you non-symptomatic but need a Covid-19 test to travel or to return to work ?

Call Rapid Care at 814-938-2064 to arrange for a COVID-19 test collection.

All non-symptomatic testing arrangements are required made by phone. Non-symptomatic COVID- 19 testing has a fee of $125 that is not billable to your health insurance because it does not meet criteria for medical necessity. Voluntary participants in non-symptomatic testing will be required to submit payment prior to the test collection.
Turn around times for test results may vary and are not guaranteed in a predetermined time frame. The service of non-symptomatic testing may be precluded at any time due to test kit availability.

If you are having symptoms, contact your PCP or
call the COVID Hotline at 814-938-4955 for further guidance.