PAH participates in the DAISY Foundation
Honoring Nurses
Posted on July 15, 2022 in Latest News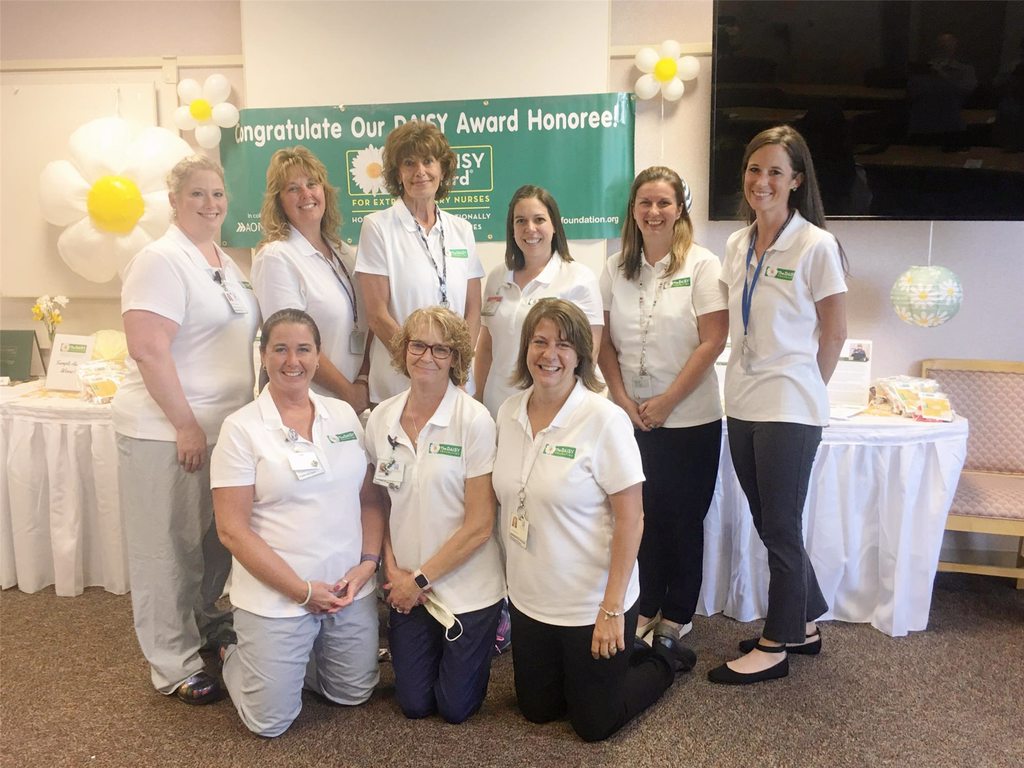 The Punxsutawney Area Hospital is excited to announce their participation in the national nursing recognition program called the DAISY Foundation. An acronym for Diseases Attacking the Immune System, The DAISY Foundation was formed in November 1999, by the family of J. Patrick Barnes who died at age 33 of complications of Idiopathic Thrombocytopenic Purpura (ITP). The nursing care Patrick received when hospitalized profoundly touched his family.
Today, DAISY proudly honors Nurses wherever they practice, in whatever role they serve, and throughout their careers- from nursing student through lifetime achievement.

The mission of the DAISY Foundation is to express gratitude to Nurses that recognize them for the extraordinary compassionate, skillful care they provide patients and families. By honoring compassionate nurses, DAISY reinforces the importance of compassion in healthcare.
Any nurse that works for Punxsutawney Area Hospital is eligible to be nominated for this prestigious award. Nomination form can be found in various locations at the hospital, given to patients upon discharge, and the electronic form can be found on www.pah.org. The nomination forms will be reviewed 3 times a year for consideration. Each nomination will be blinded during the process of review. The review will be completed by an internal committee of the hospital for consideration. The DAISY foundation has created a specific set of guidelines to follow to determine what qualifies a nurse for a DAISY award. "We are thrilled to formally highlight and honor the members of our nursing team at PAH with this distinguished recognition", states Paula Spack, Vice President of Patient Care Services. Nominations can be submitted at any time, there is no cutoff date for consideration. DAISY recipients receive a pin, a 'Healers Touch' Sculpture, reduced prices for educational advancement opportunities, access to seminars and journals, and discounts for various conferences for the entire length of their career.
Click Here to learn more about the program and how to nominate a nurse at PAH.