PAH Welcomes New Surgeon
Dr. Olga Zhadan
Posted on June 15, 2021 in Latest News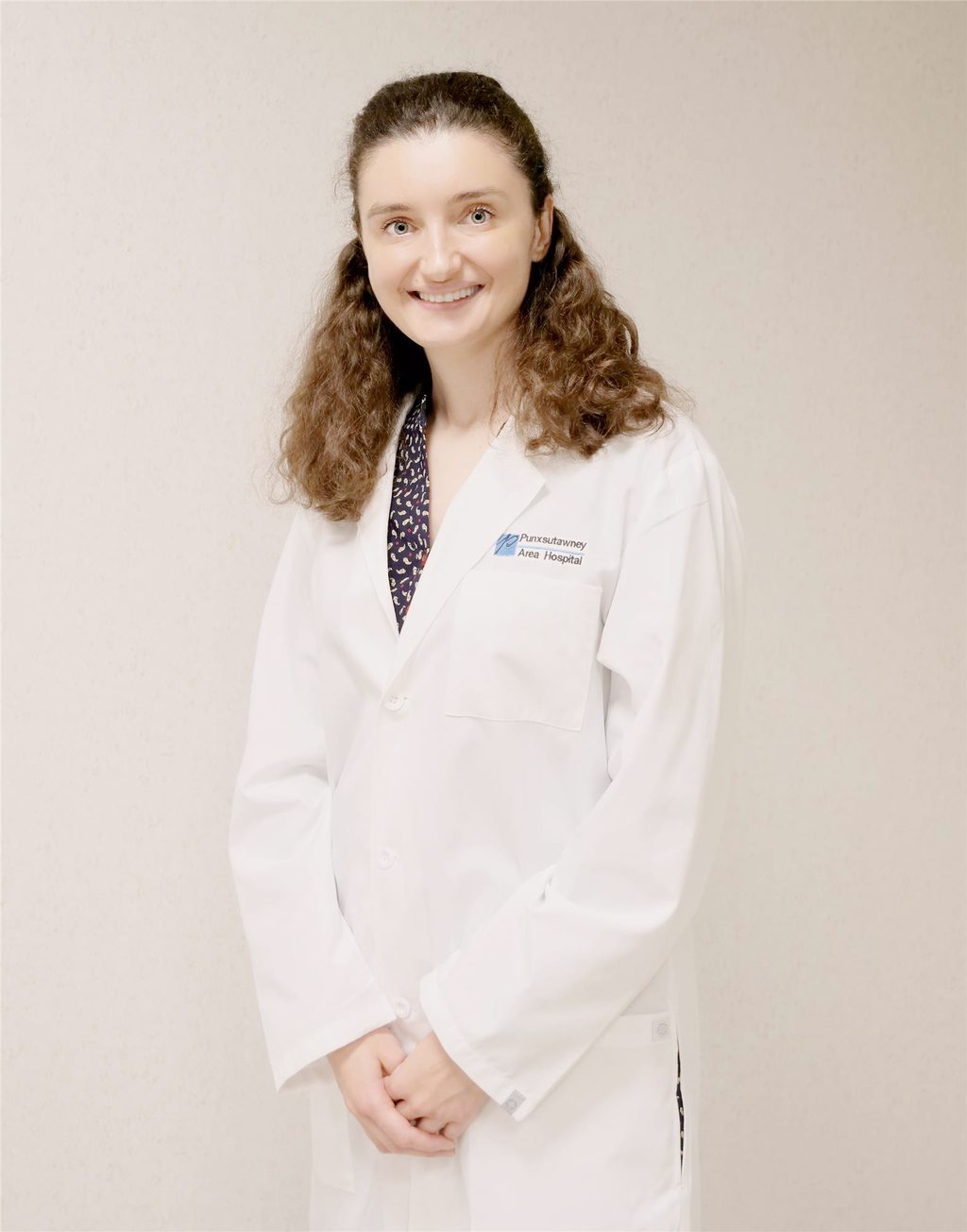 Punxsutawney Area Hospital is excited to announce Dr. Olga Zhadan as the newest member to the General Surgery Team.
Dr. Zhadan completed the master of science program at the Dnipropetrovsk Medical Academy of Health Ministry of Ukraine. She obtained her medical degree from Dnipropetrovsk State Medical Academy, where she graduated first in a class of 161 students. She completed residencies at Charles E. Schmidt College of Medicine in Boca Raton, FL, St. Barnabas Medical Center in Livingston, NJ, Abington Memorial Hospital in Abington, PA, and Dnipropetrovsk State Medical Academy in Ukraine.
Dr. Zhadan is a member of the American Society of Colon and Rectal Surgeons and a member of the American College of Surgeons. She has received numerous awards from DSMA in General Surgery, Pathological Physiology, Biochemistry and Histology. She is certified in Robotic DaVinci Surgical System, Fundamentals of Endoscopic Skills, and Fundamentals of Laparoscopic Skills. She has received the Outstanding Medical Knowledge Program Director's Award for be ABSITE performance at Florida Atlantic University in 2019.
Dr. Olga Zhadan has extensive research experience in breast reconstruction outcome improvements, gastroesophageal reflux disease in patients with pulmonary diseases, treatment of acute necrotizing pancreatitis, and the analysis of normal and abnormal development of cardiovascular systems.
Dr. Zhadan is the author of various publications and abstracts, which include articles in the Handbook of Pediatric Surgery and the Ukrainian Scientific Medical Youth Journal.
Outside of the hospital Dr. Zhadan enjoys reading, listening to music, and watching movie.
"Coming to Punxsutawney Area Hospital I was hoping to join the established practice with the opportunities to practice wide range of General Surgery, including endoscopies. The friendly PAH staff have exceeded all my expectations and I immediately felt as a part of reliable, highly professional team. Beautiful town of Punxsutawney has impressed me with the colorful nature and pleasant people. I am happy to be a part and serve the community!", stated Dr. Zhadan. For more information about Dr. Olga Zhadan or to set up an appointment, contact the General Surgery office at the Punxsutawney Area Hospital by calling 814-938-7045.