Punxsutawney Area Hospital obtains state-of-the-art anesthesia machine
A5 Advantage, has arrived to the PAH campus.
Posted on November 17, 2022 in Latest News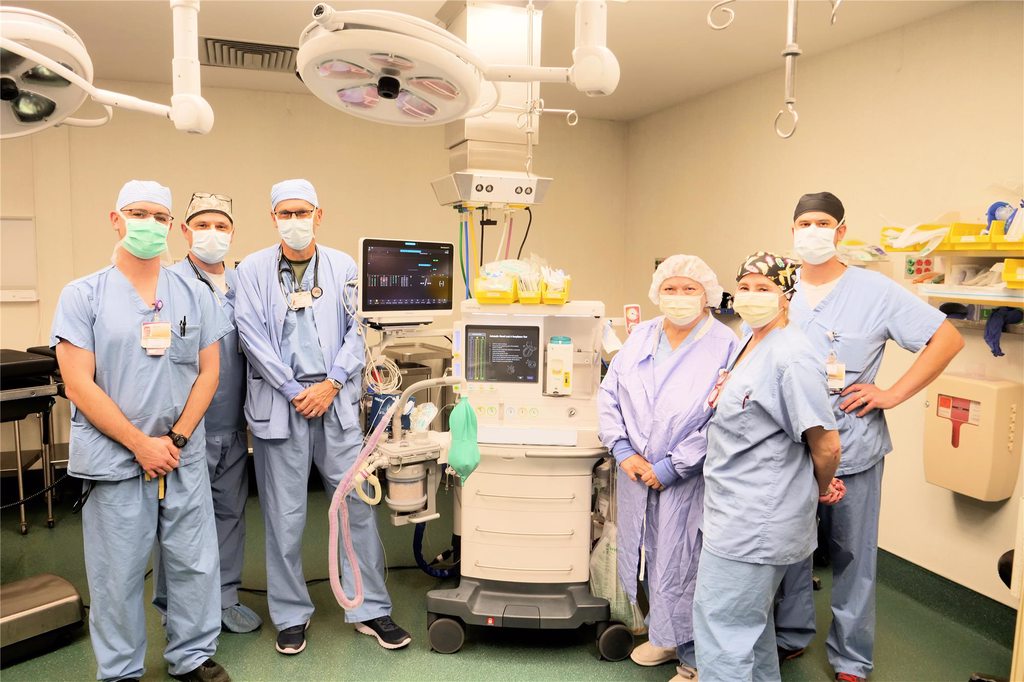 A new, state-of-the art anesthesia machine, A5 Advantage, has arrived to the PAH campus. Delivered earlier this month by Mindray North America, a division of a world-wide manufacturer and supplier of medical devices, this state- of –the-art unit offers modular scalability with enhanced functionality for effective care across a wide range of patient types, from neonate to bariatrics. "The new Mindray machines will allow PAH to continue to deliver state of anesthesia to our patients for the next 10-15 years. We as a community are very fortunate to have the commitment of PAH, IRMC and PMCN" stated Dr. Clark Simpson, Director of Medical Staff Affairs at PAH.
An anesthesia machine is a pneumatic device that supplies a mixture of oxygen, gas, and anesthetic agent to a patient, allowing them to remain unconscious, but breathing, during surgery. Anesthesia machines are one of the most versatile medical instruments in the healthcare industry. The pneumatic devices help doctors sedate their patients before surgery and keep them asleep, while breathing, throughout the procedure. Primarily, the function of the anesthesia machine is to help surgeons mitigate their patient's pain during a medical operation.
With standard safety features this new unit also has advanced ventilation modes, a central locking brake, and a high-pressure O2 port support for initial clinical needs with advanced ventilation modes. Lung protective strategies and workflow tools are also available for true scalable functionality. With Direct HL7 data output, this unit reduces the expense associated with data integration and is an ideal choice for hospital standardization and cost-effective anesthesia management. "In PAH's mission to provide the safest and most comfortable care for our patients, we are happy to include cutting edge technology in our surgical suites. Mindray monitoring systems and anesthesia machines are now hospital wide" stated Todd Neufeld, CRNA and member of the anesthesiology team at the Punxsutawney Area Hospital.
Left to Right
Jarrod Interval, CRNA Intern
Todd Neufeld, CRNA
Dr. James Mulac, Anesthesiologist
Marilyn Hense, CRNA
Sharyn Gorby, CRNA
Brian Ridley, CRNA Intern