Testing and Masking Questions Answered
Posted on April 20, 2020 in Latest News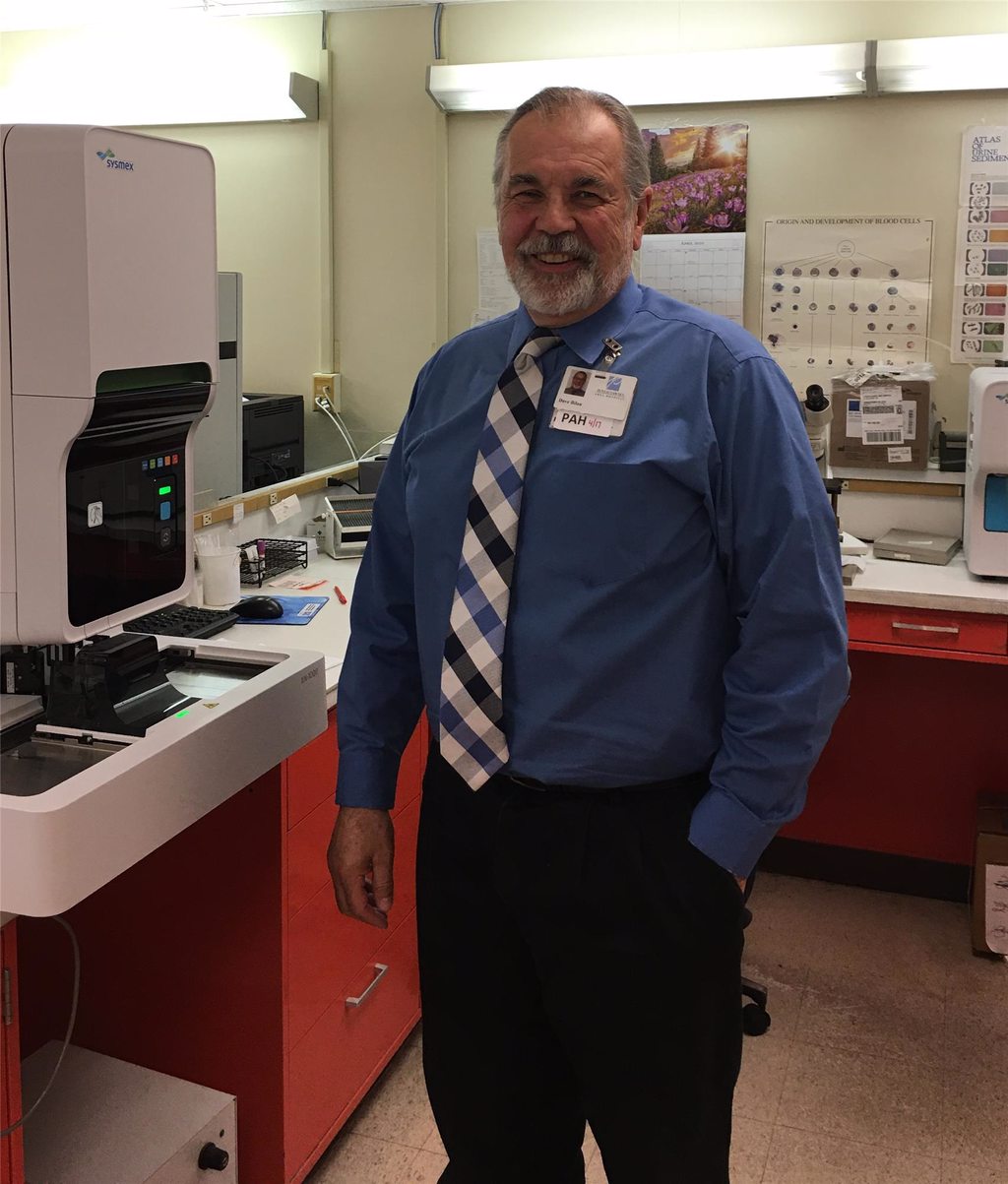 During the current time of uncertainty-- information and policies are changing daily on two major topics: testing and masking. The Punxsutawney Area Hospital is actively educating staff and community members regarding these two topics as it relates to our individual and community health efforts.
Currently at the Punxsutawney Area Hospital, there have been 36 RT-PCR test collections completed for individuals that have presented and been evaluated as having COVID-19 symptoms. The current turnaround time for results is between 36 hours and 3 days, the duration continues to decrease as commercial laboratories are able to accommodate more specimens. The COVID-19 tests are laboratory collections that are conducted by gathering a specimen in most cases with a nasopharyngeal swab.
Many people question if they should be tested or seek care. According to the Center for Disease Control, "Not everyone needs to be tested for COVID-19." Information that might help Jefferson County Residents make decisions about seeking medical care and testing from the CDC includes knowing that, many covid positive residents have mild illness and are able to recover at home without medical care. They may not need to be tested. There is no treatment specifically approved for people who have COVID-19.
CDC has established guidance for who should be tested, but decisions about testing are at the discretion of state and local health departments and/or individual clinicians. The Punxsutawney Area Hospital has been utilizing a hotline, 814-938-4955, which is available 24/7 for to answer questions regarding symptoms. In addition the hospital has requested a 'call ahead' request to the community to ensure optimal care.
The Punxsutawney Area Hospital is continuing their efforts to obtain the necessary personal protective equipment ("PPE") for an influx of patients and to ensure the safety of employees. Screening areas have been established for employees and guidance and resources have been made readily available regarding the procedures that are being followed. Masking has become a more widely adapted practice in the public as well as on the PAH Campus. The Punxsutawney Area Hospital is offering all employees the ability to mask with cloth, surgical or in some case N-95 masks depending on the situational risk . "The outpouring of cloth mask donations from the community has been tremendous and as an organization we are continuing to accept all mask donations.", according to Katie Donald, Public Relation Specialist.
The CDC continues to provide guidance regarding masking, " With recent studies, it has been identified that a significant portion of individuals with coronavirus lack symptoms ("asymptomatic") and that even those who eventually develop symptoms ("pre-symptomatic") can transmit the virus to others before showing symptoms. This means that the virus can spread between people interacting in close proximity—for example, speaking, coughing, or sneezing—even if those people are not exhibiting symptoms."
It is important to remember the proper way to wear a mask, covering both the nose and mouth in a tight fashion, and an increased awareness that hand hygiene is just as important.
The Punxsutawney Area Hospital is continuing to investigate ways to keep the staff safe during this challenging time. With the assistance of Dr. Tuesdae Stainbrook, a regional physician specializing in infectious diseases, Punxsutawney Area Hospital is exploring the possibility of serology testing for the employees. As a subject matter expert, Dr. Stainbrook has been an essential resource in the tri-county area advancing knowledge and preventing the spread of infectious diseases. Her contributions as a researcher, physician, published author, and community advocate have helped to preserve the health and safety of residents regionally and throughout the commonwealth of Pennsylvania. Together, Dr. Stainbrook and the Punxsutawney Area Hospital hope to ensure safety of the workforce through this collaboration to help prevent the spread of the coronavirus.
Serology tests are blood-based tests that can be used to identify whether people have been exposed to a particular pathogen by looking at their immune response.
In contrast, the RT-PCR, nasopharyngeal tests, currently being used globally to diagnose cases of COVID-19 can only indicate the presence of viral material during infection and will not indicate if a person was infected and subsequently recovered. Serology tests however can give greater detail into the prevalence of a disease in a population by identifying individuals who have developed antibodies to the virus and have either been ill or perhaps asymptomatic and subsequently recovered. Because COVID 19 is a "novel" virus it is unknown at this time if the presence of antibodies assures a person that they have developed "immunity", the duration of immunity nor provides any assurance that a person is not at risk of becoming ill again at any time in the future with this specific virus. Serology tests only confirm that the body recognized the virus and activated specific antibodies to combat it that remain present at the time of testing in the patient's bloodstream. Serology testing for Covid 19 remains mostly in development and approval processes and not yet widely available but national experts believe it will be an important strategy in the near future as we evaluate how best to respond to the outbreak.
According to Punxsutawney Area Hospital Laboratory Manager, Dave Bilan, there are three types of serology assays: Rapid Diagnostic Test, Enzyme-linked immunosorbent (ELISA), and Neutralization.
Rapid diagnostic tests (RDTs) may use blood samples from a finger prick, saliva samples, or nasal swab fluids. RDTs are often similar to pregnancy tests, in that the test shows the user colored lines to indicate positive or negative results.
Enzyme-linked immunosorbent assay (ELISA) can be qualitative or quantitative and is generally a lab-based test. These tests usually use whole blood, plasma, or serum samples from patients. The test relies on a plate that is coated with a viral protein of interest, such as Spike protein. Patient samples are then incubated with the protein, and if the patient has antibodies to the viral protein they bind together. The bound antibody-protein complex can then be detected with another wash of antibodies that produce a color or fluorescent-based readout. In the contest of COVID-19, these tests most frequently test for patient antibodies.
Neutralization test relies on patient antibodies to prevent viral infection of cells in a lab setting. Neutralization assays can tell researchers if a patient has antibodies that are active and effective against the virus, even if they have already cleared the infection. These tests require whole blood, serum, or plasma samples from the patient. Neutralization assays depend on cell culture, a lab-based method of culturing cells. When virus and cells are grown with decreasing concentrations of patient antibodies, researchers can visualize and quantify how many antibodies in the patient serum are able to block virus replication. This blocking action can happen through the antibody binding to an important cell entry protein on the virus, for example.
The Physician Director of the Punxsutawney Area Hospital Laboratory, Dr. Stephen Wilson and Bilan provide clinical oversight for the hospital laboratory and guides the operation of the lab including: quality assurance, quality control and safety. To receive the most up to date information on the topics of masking and testing, please visit the Center for Disease Control and PA Department of Health websites.