Testing for COVID-19
Updates from Punxsutawney Area Hospital
Posted on April 06, 2020 in Latest News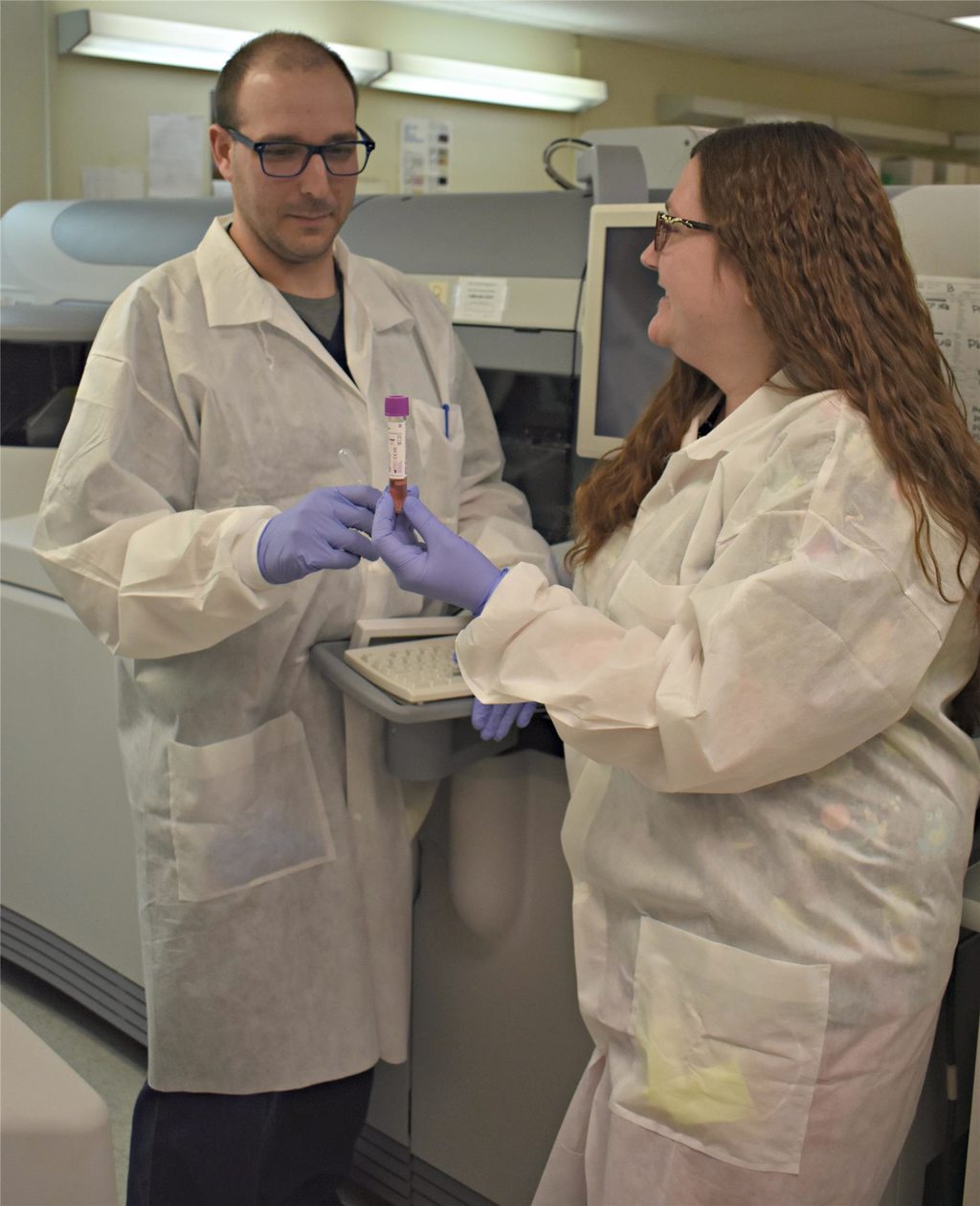 Many community residents are asking: What's going on with COVID 19 testing in Punxsutawney? Large commercial labs have jumped into the effort, drive-up testing sites have been established in some places, and shut down in other areas. New types of tests have been approved under emergency rules set by the Food and Drug Administration and Punxsutawney Area Hospital is committed staying ahead of the curve.
But even for people who are able to get tested, there can be a frustratingly long 'wait for results' in almost every hospital in the U.S. This has proved true for local residents as well.
Testing is complicated.
First, a providers order is required. A sample is taken from a patient's nose or throat, using a special swab. That swab goes into a tube and is sent to a national testing lab. Some large hospital systems have on-site molecular test labs, but most samples are sent to outside laboratories for processing. No hospitals in the area are currently able to do on site testing. "The transit time from local hospital to national reference lab usually runs about 24 hours." According to hospital lab manager David Bilan, "Lab specimens from Punxsutawney Area Hospital are transported to multiple locations including North Carolina, Indiana and Arizona".
"Typically, a COVID test takes six hours from start to finish to complete. The national reference labs have larger staffs and more machines, so they can process a lot of samples. But even for those labs, as demand grows, so does the backlog", stated Bilan. This has pushed a 48 hour turnaround time promise from the national labs to oftentimes 4-8 days for most Pennsylvania hospitals. "We are committed to getting results back quickly but we want to assure our community we are focused on patient safety and the quality of those results" Bilan continued.
Initially, only a few public health labs and the federal Centers for Disease Control and Prevention processed COVID-19 tests. Problems with the first CDC test kits also led to delays. Now, the CDC has a better kit, and 94 public health labs across the country do COVID-19 testing, but those labs can't possibly do all that's needed. In normal times, their main function is regular public health surveillance.
Large commercial labs like those run by companies such as Quest Diagnostics and LabCorp were given the go-ahead by the FDA late last month to start testing. The FDA has approved more than a dozen testing kits by various manufacturers or labs under special emergency rules designed to speed the process. Both of the hospital's testing labs, Quest Diagnostics and LabCorp, were part of the expediated start up. The demand continues to be much higher than supply.
How many tests can be done at a time?
Large commercial labs can do a lot. LabCorp, for example, says it is processing 20,000 tests a day — and hopes to do more soon. As the worldwide demand for testing has grown, so, too, have shortages of the chemical agents used in the test kits, the swabs used to get the samples, and the protective masks and gear used by health workers taking the samples. To date Punxsutawney Area Hospital and community residents have not been impacted by supply shortages. The hospital's lab leadership and the medical staff working with the Pennsylvania Department of Health and the CDC have worked to assure supplies are in place.
Robin Moran, Patient Safety Officer at the hospital noted: "We are focused on using the best methods to protect our staff and community from exposure to the Coronavirus". "We want our community to know the entire hospital team is working diligently to expedite sound clinical care and processes," stated Moran.
Looking forward, companies are working on quicker tests. The FDA in recent days has approved tests from two companies that promise results in 45 minutes or less, but those likely will be available only in large hospital systems that have special equipment to run. Manufacturers are prioritizing hot spot locations. Approximately 50 patients have been tested for COVID 19 in Jefferson County. To date none have tested positive. Hospital officials are continuing to direct local residents to the local COVID 19 Hotline (814- 938-4955) for residents who have symptoms and are planning to come to the hospital.