The Latest Guidance
From the PA Department of Health
Posted on May 02, 2020 in Latest News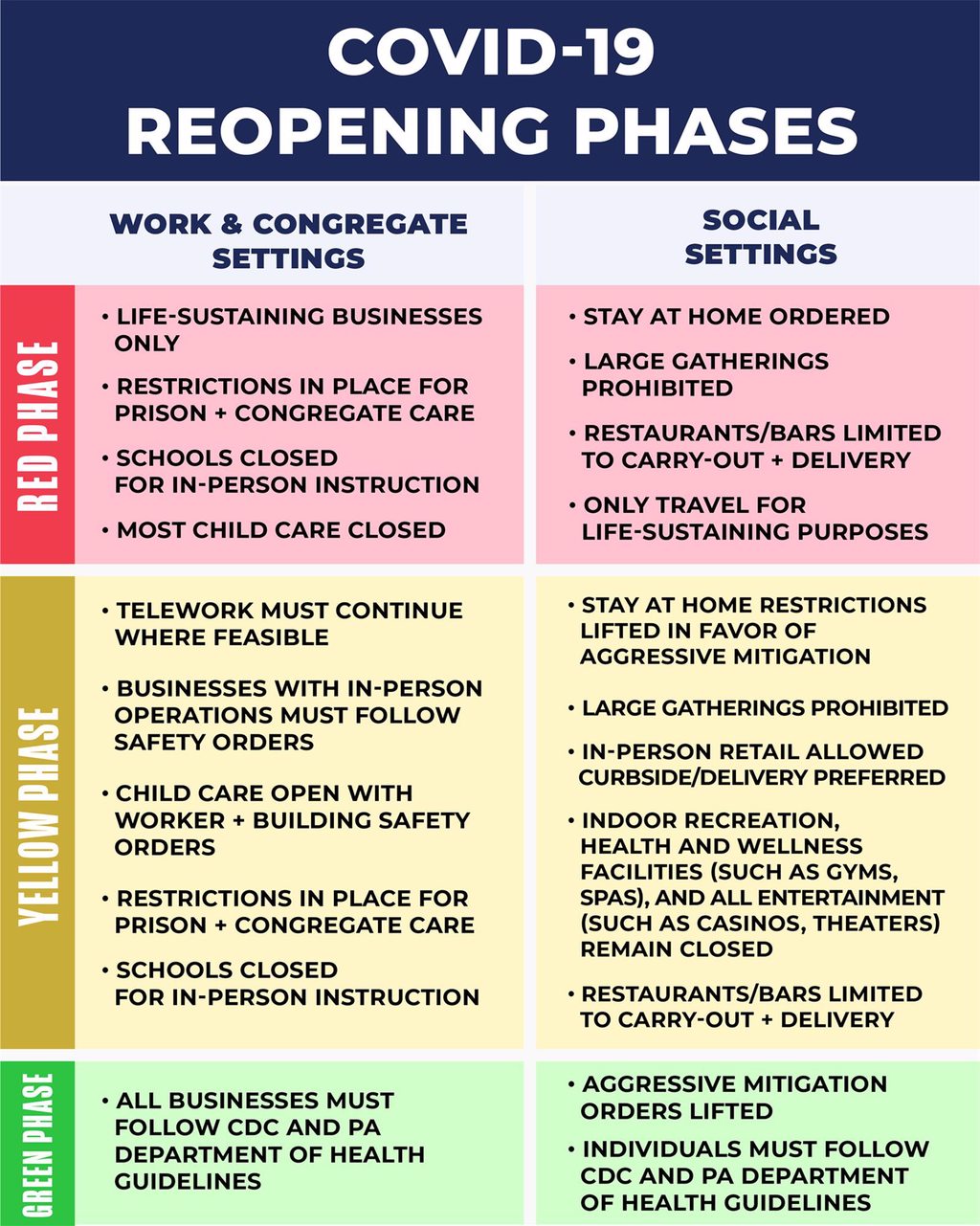 All 67 counties in Pennsylvania are under a Stay at Home Order through May 8. All of Pennsylvania is currently in the red phase. Beginning at 12:01 a.m., Friday, May 8, 24 counties will move from red to yellow. These counties include: Bradford, Cameron, Centre, Clarion, Clearfield, Clinton, Crawford, Elk, Erie, Forest, Jefferson, Lawrence, Lycoming, McKean, Mercer, Montour, Northumberland, Potter, Snyder, Sullivan, Tioga, Union, Venango, and Warren.

Pennsylvania is utilizing a three-phase matrix to determine when counties and/or regions are ready to begin easing some restrictions on work, congregate settings, and social interactions. View Governor's Wolf's phased reopening plan for Pennsylvania.

Stay home as much as possible. Try to get groceries once per week instead of daily. Freedom of travel remains, but please refrain from non-essential travel. Essential travel includes things like commuting to an essential job, picking up supplies like groceries and medicine, and checking on family and pets in other households. Do not host or attend gatherings.

For more guidance from the PA Department of Health Click Here.