The Punxsutawney Area Hospital Vaccines First Responders
Hope is Here
Posted on January 05, 2021 in Latest News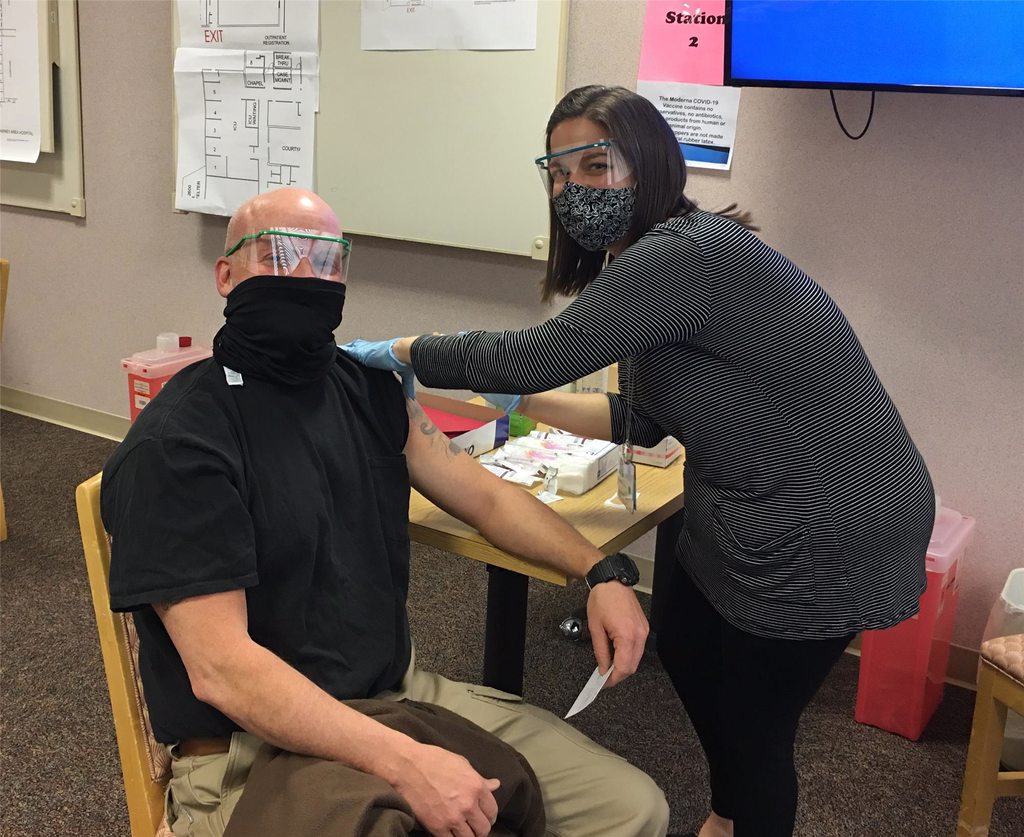 Throughout the course of the pandemic, first responders have been a part of managing the challenges created by the Covid-19 virus. The vaccine, a beacon of hope to potential normalcy, is being administered to these courageous caretakers of our community.
As the administrators of the vaccine, the Punxsutawney Area Hospital is following the strict guidance from the Center for Disease Control and PA Department of Health. The CDC has created a Tier system for medical intuitions to follow for the distribution of the vaccine. This guidance is the methodology that is being followed in the Punxsutawney community.
"There are many challenges navigating the administration of the vaccines because of time sensitives, storage components, and preparation requirements" stated Tom Moore, Pharmacist at the Punxsutawney Area Hospital. With the structural guidance from the CDC, the Punxsutawney Area Hospital has been working diligently to implement their plan. 'The planning of vaccinations for many population segments has challenges, but we are excited to be apart of this process." stated Katie Donald, PR Specialist and member of the Vaccination Planning Team. The hospital is still currently working in the Tier 1A category of the CDC guidelines which includes the following: medical professionals, EMS, firefighters, law enforcement, and first responders. With a limited amount of vaccines received, the hospital will be assessing the next steps in conjunction with the predetermined list from the Pennsylvania Department of Health.
Each state has a different roll out plan based on individual needs and demographics, Pennsylvania, hospitals have prioritized frontline workers in this preliminary first step in overall vaccine distribution. As a medical institution, the Punxsutawney Area Hospitals is committed to getting current, sound information the community. We recommend the Center for Disease Control: cdc.gov, and PA Department of Health: health.pa.gov.
Pictured:
Lieutenant Christopher J. Neal
Pennsylvania State Police

Deanna Beveridge, MSN, RN
Nurse Educator/Disaster Preparedness Officer