COVID-19, Boosters, & Vaccine Information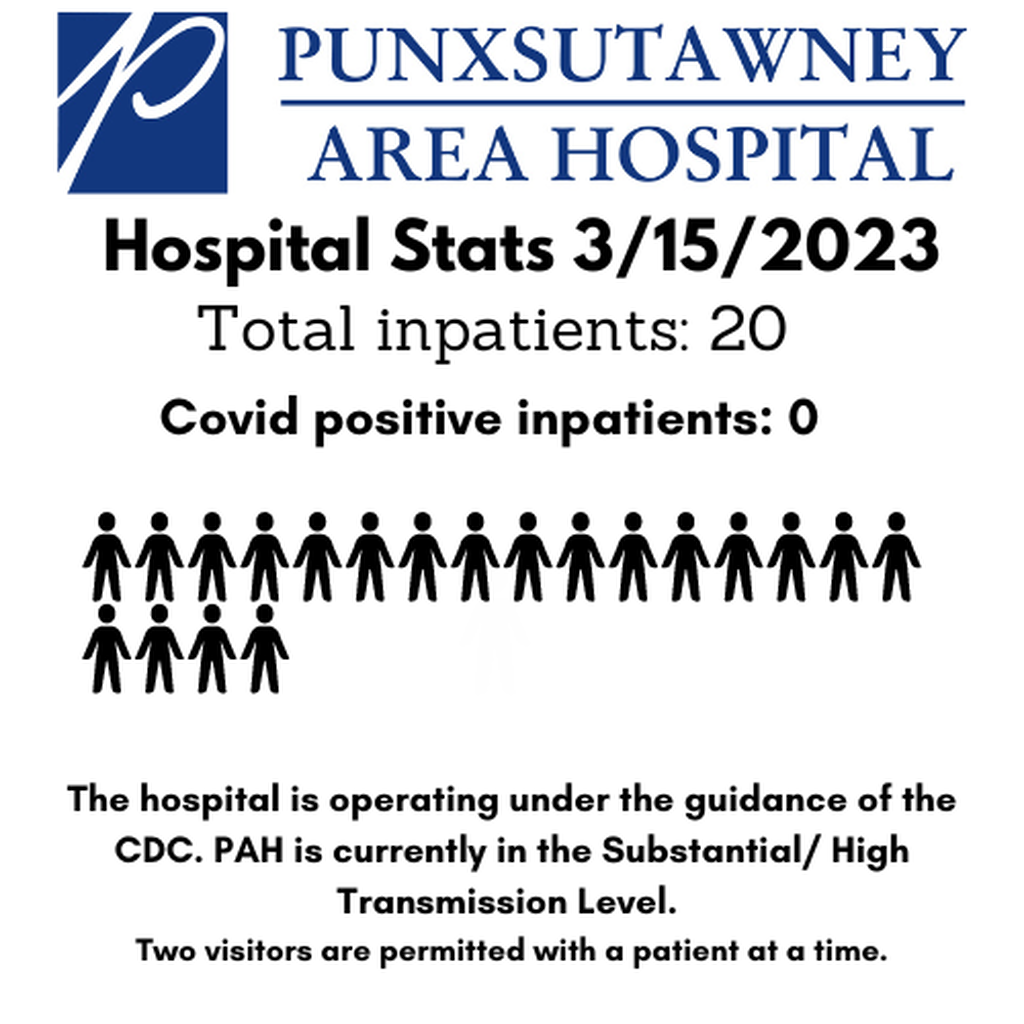 Punxsutawney Area Hospital Statistics
The Punxsutawney Area Hospital statistics are updated weekly. Please note, the statistics can change at any time. PAH is part of the Pennsylvania Mountain Care Network, to view the daily statistics of our regional partner, Indiana Regional Medical Center, click here.
Vaccine and Booster Availability in Punxsutawney.
Dr. States Family Practice: Boosters and Vaccines available. Currently have Moderna, Pfizer, and Janssen (single dose) vaccines. For more information call 814-938-3550.

Riteaid Punxsutawney: Boosters are available daily at this location. To schedule visit this link: Click Here. They have both Moderna and Pfizer. If you have additional questions, call them directly at : 814-938-9161

Primary Health Network's Punxsutawney Community Health Center is now administering booster doses of the Moderna COVID-19 vaccine to all eligible patients and nonpatients. To schedule, please visit primary-health.net or call their COVID Specialists at 724-699-9211, option 1.


For a complete listing visit: Vaccines.gov - Find COVID-19 vaccine locations near you